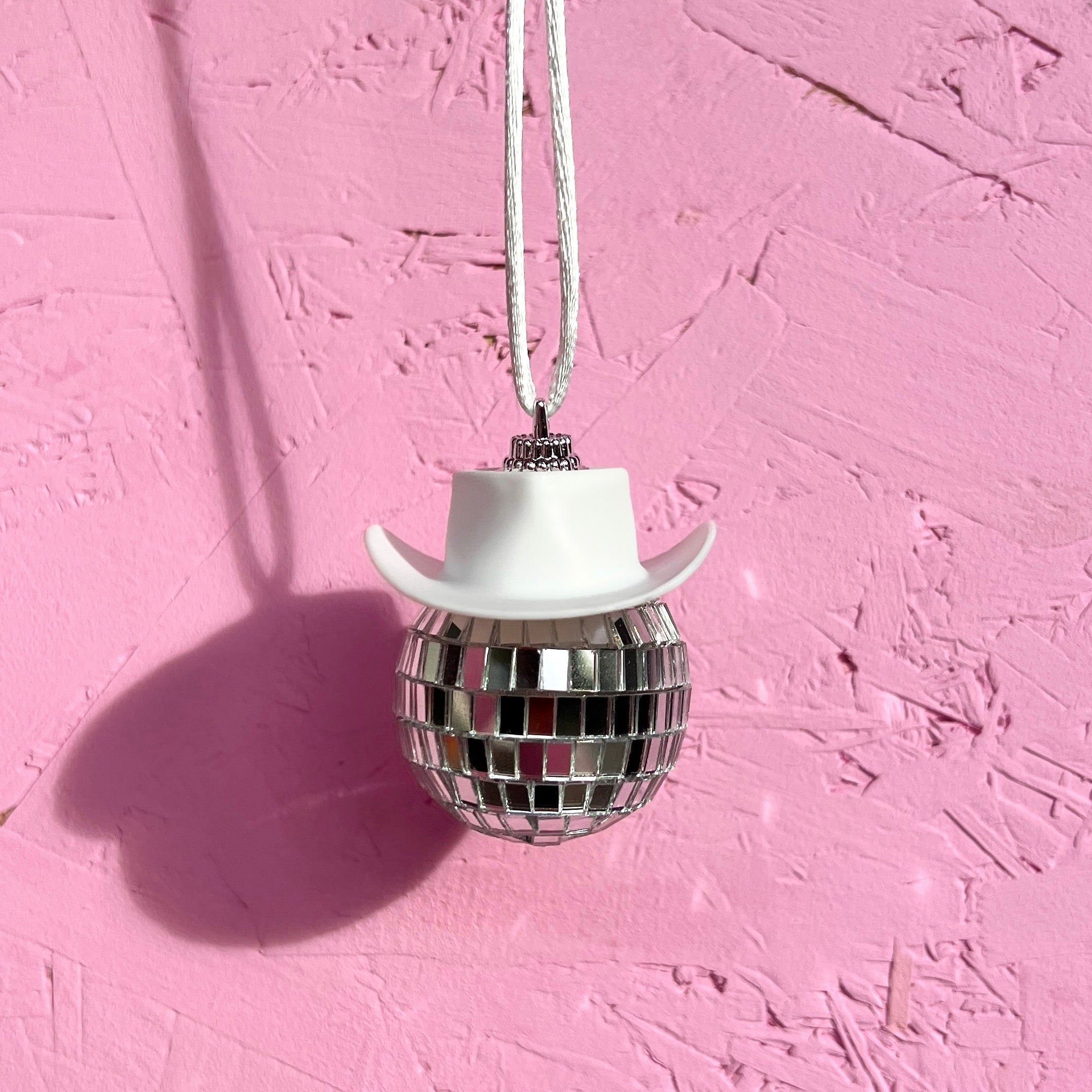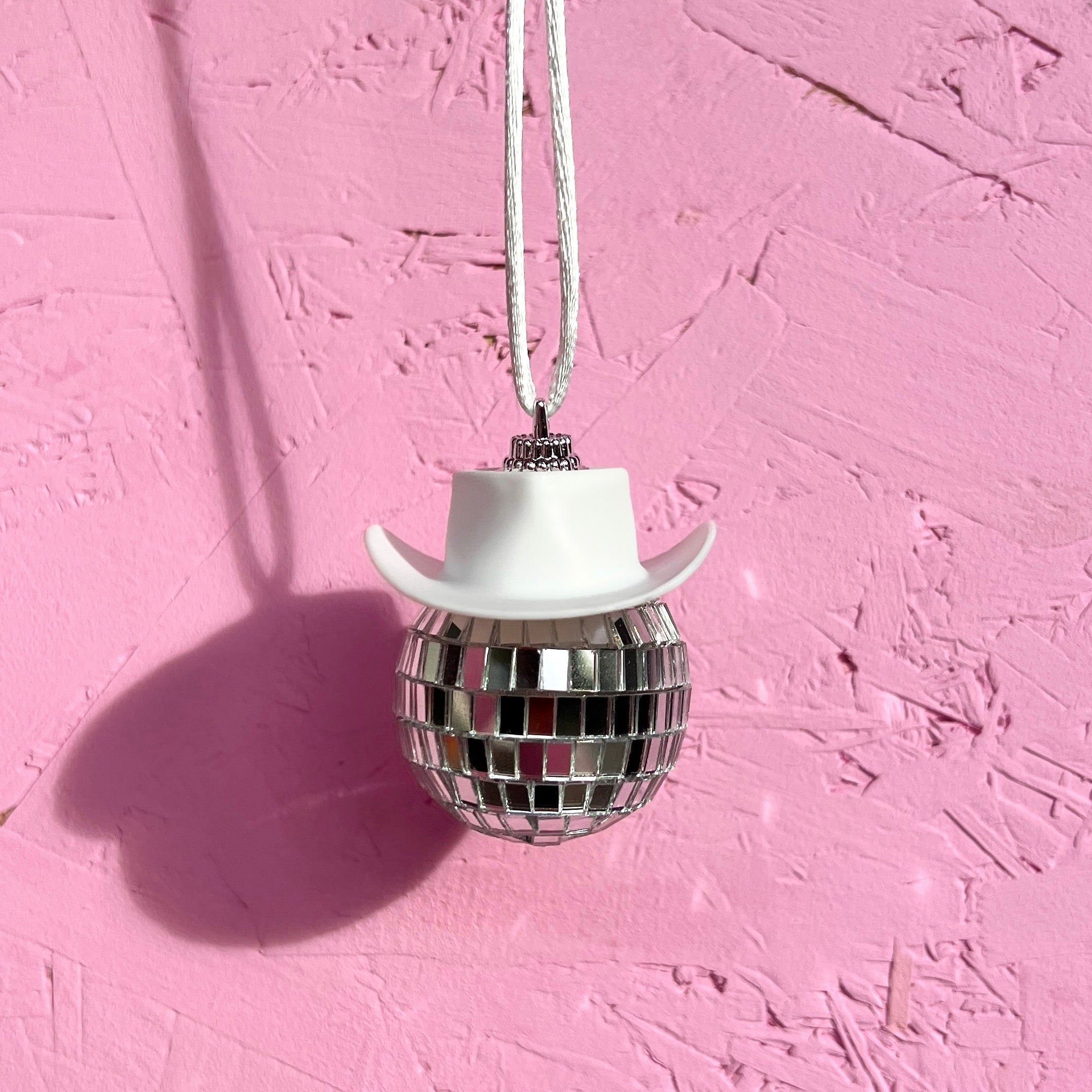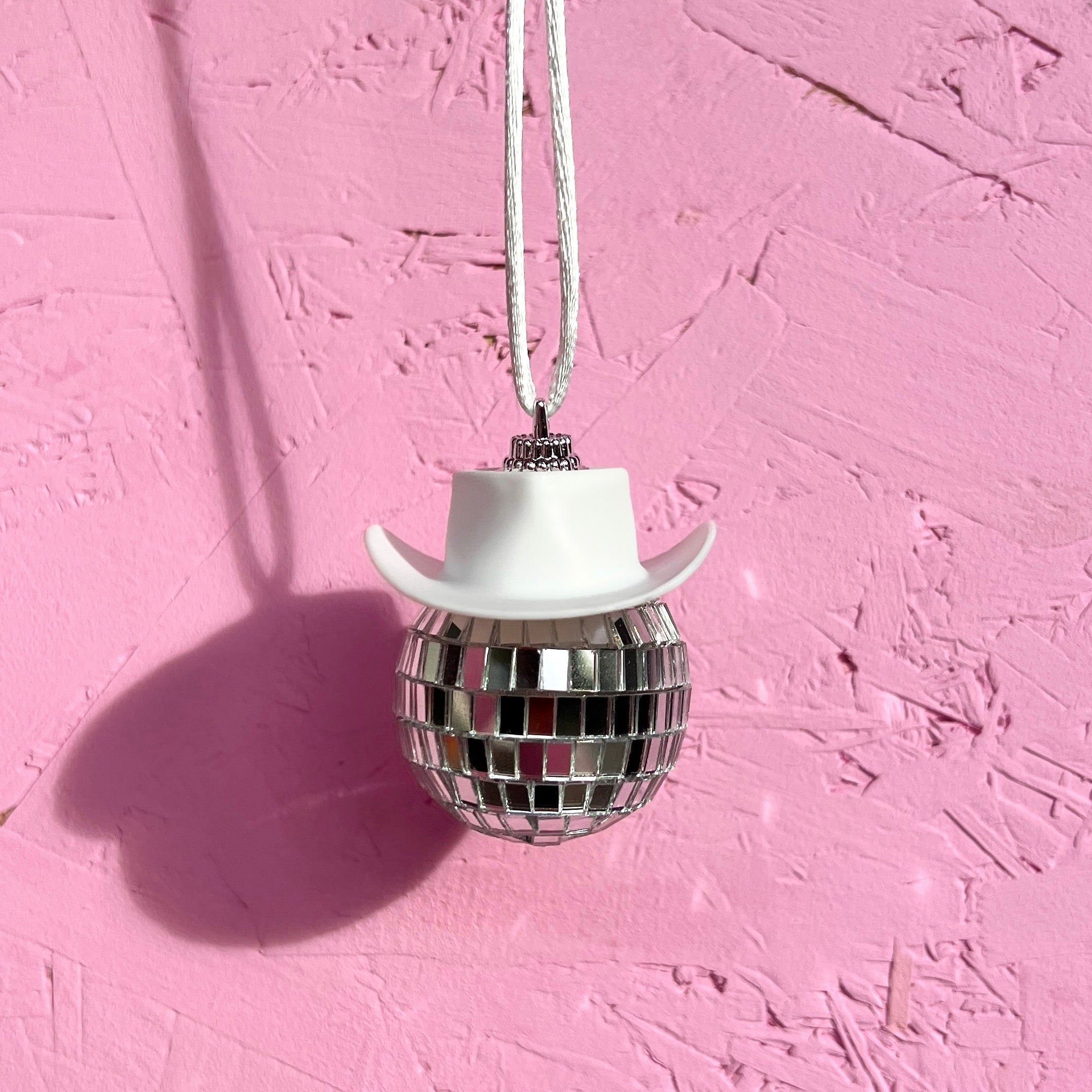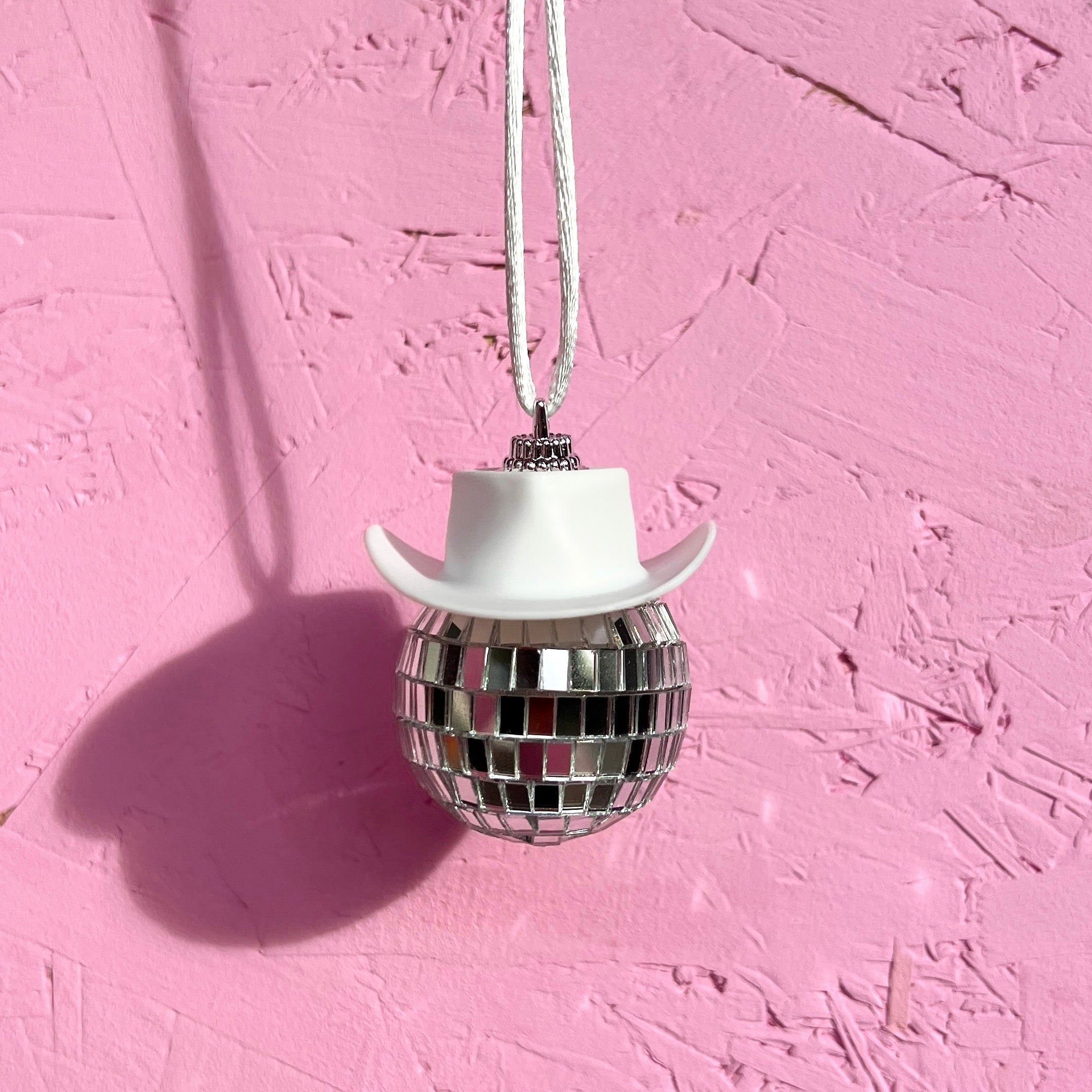 White disco cowgirl Ornament
Our disco cowgirl ornament comes with pink string to attach onto whatever you want!! We highly recommend using it as a car ornament, when the sunlight hits the disco ball its magical ✨
As these are glued by hand, imperfections are expected. 
Disco balls purchased before 20th of May 🚨BEWARE🚨 these disco ornaments are made with hot glue, do not leave them hanging in direct sunlight while parked for a long period of time. The glue will melt because of the heat in the car. *Our new glue is fine for heat

Please avoid hanging other items from your mirror while this is attached as hats can come detached from disco ball from getting excessively knocked.