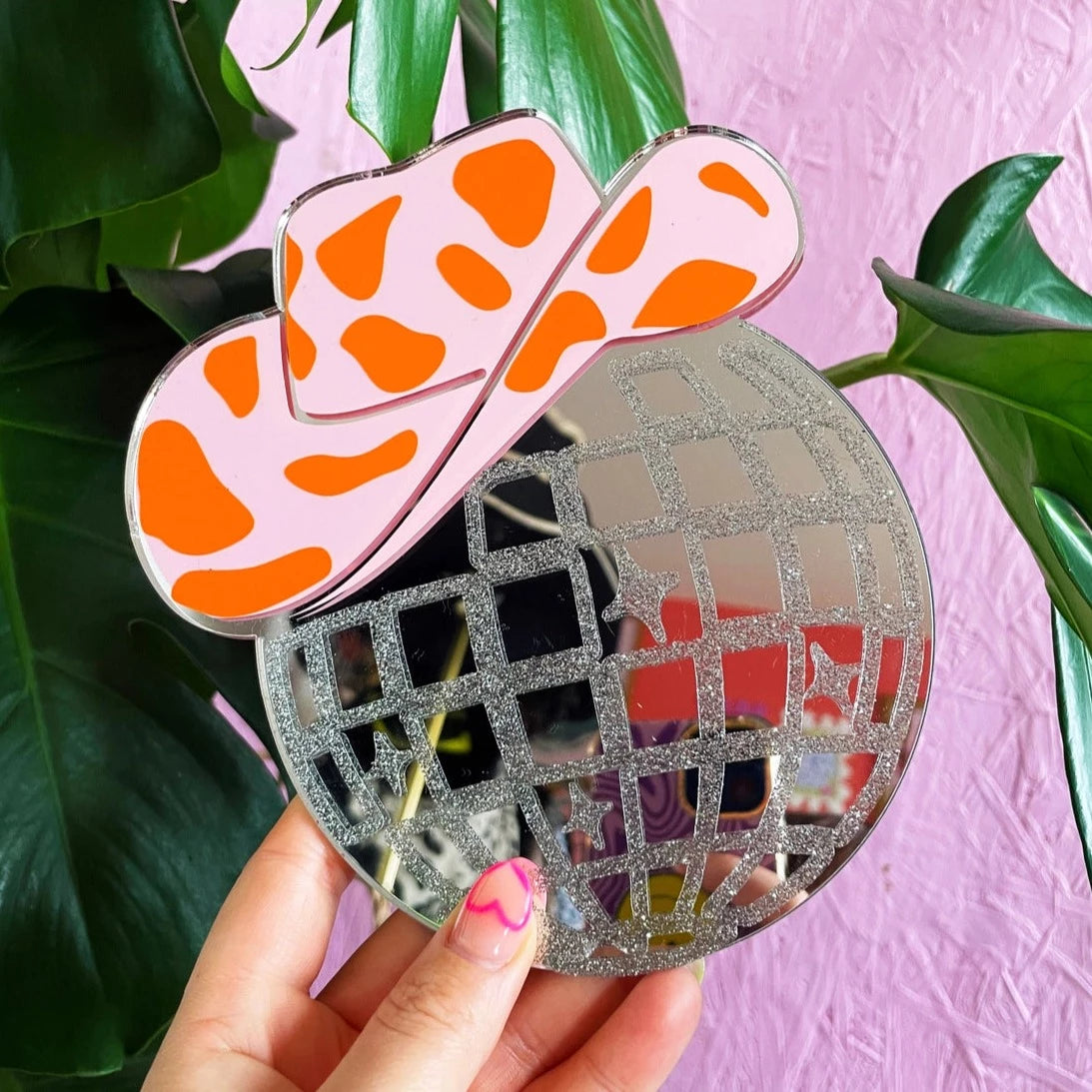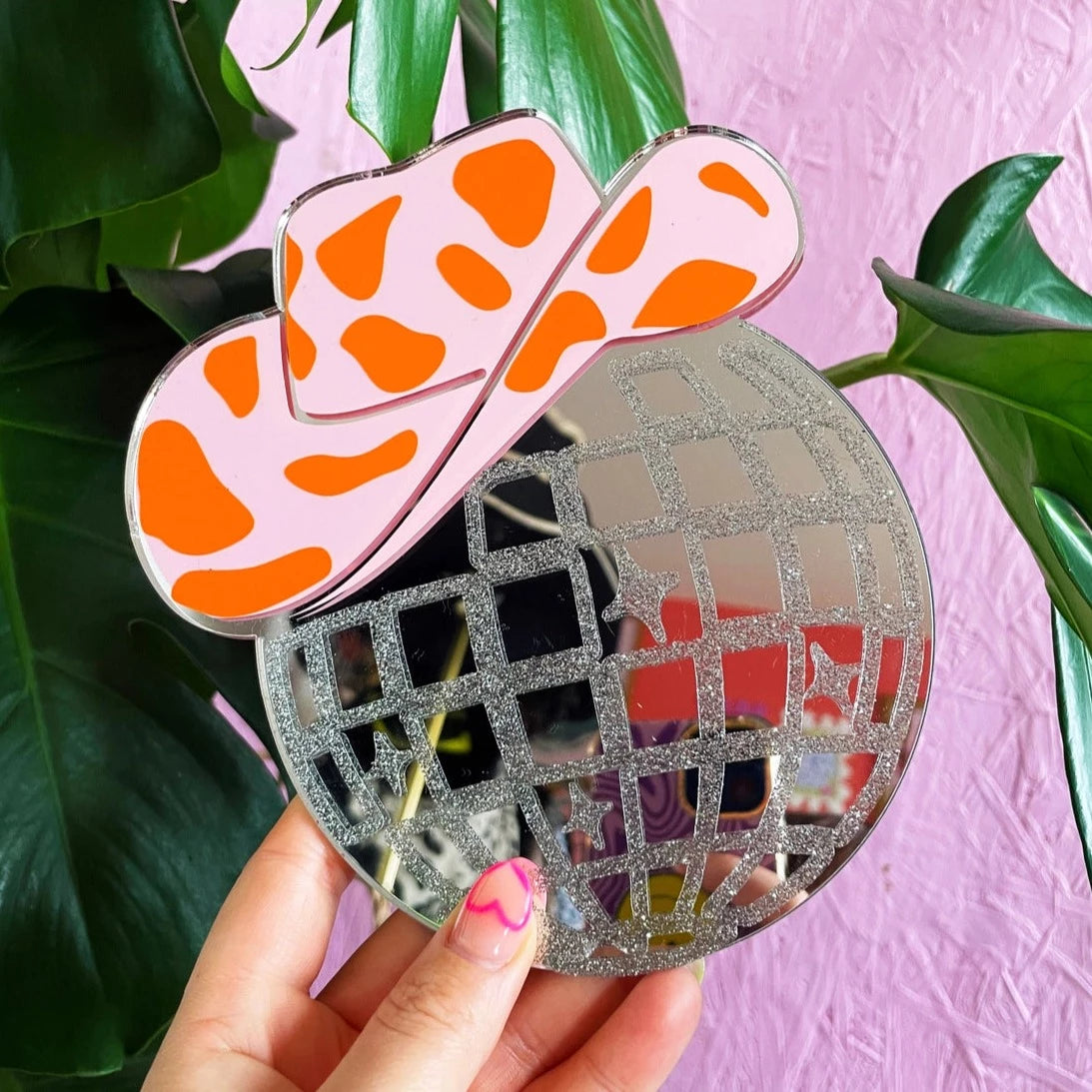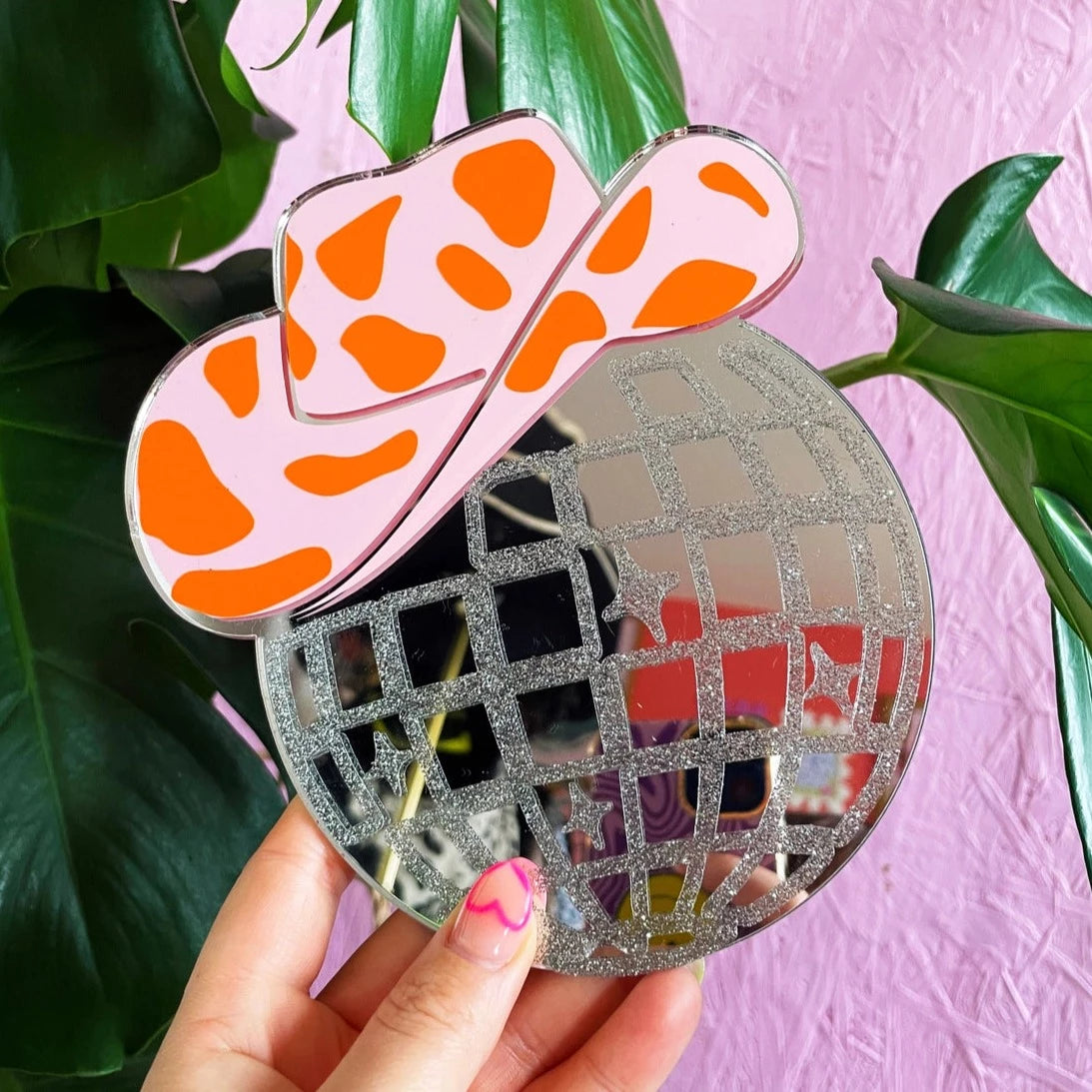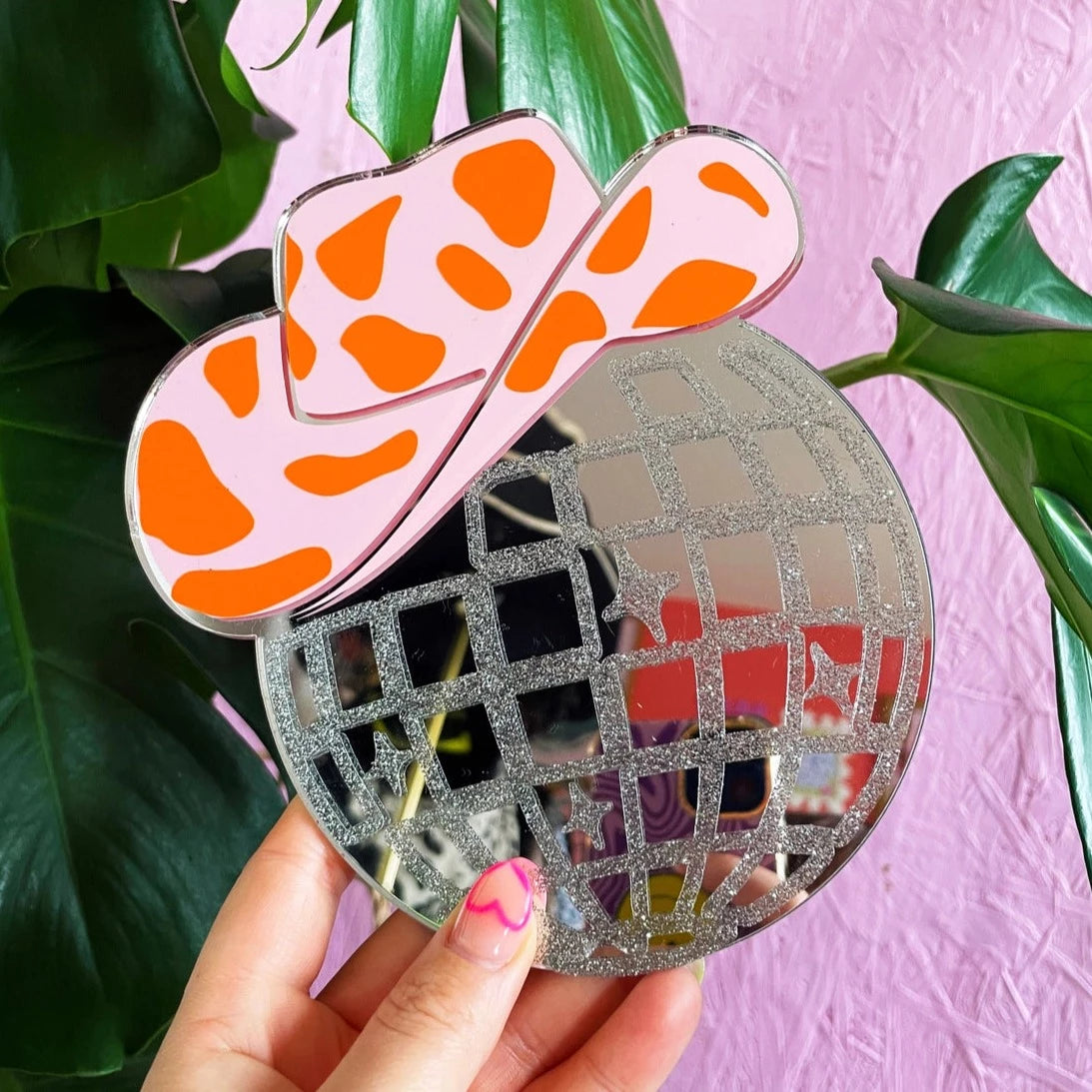 Cowgirl Disco Mini Mirror
PRINTED WEIRD uk based seller. Hand picked by Howrad. 
The Cowgirl Disco Mini Mirror is a handmade, decorative mirror featuring a cowboy hat disco ball with silver glitter, pastel pink and orange vinyl accents. This groovy wall decor is a unique, eye-catching way to tie a room together. It makes the perfect gift for any DISCO lover.
Acrylic Mirror.
Includes COMMAND strips for hanging. 18cm x 15.5cm