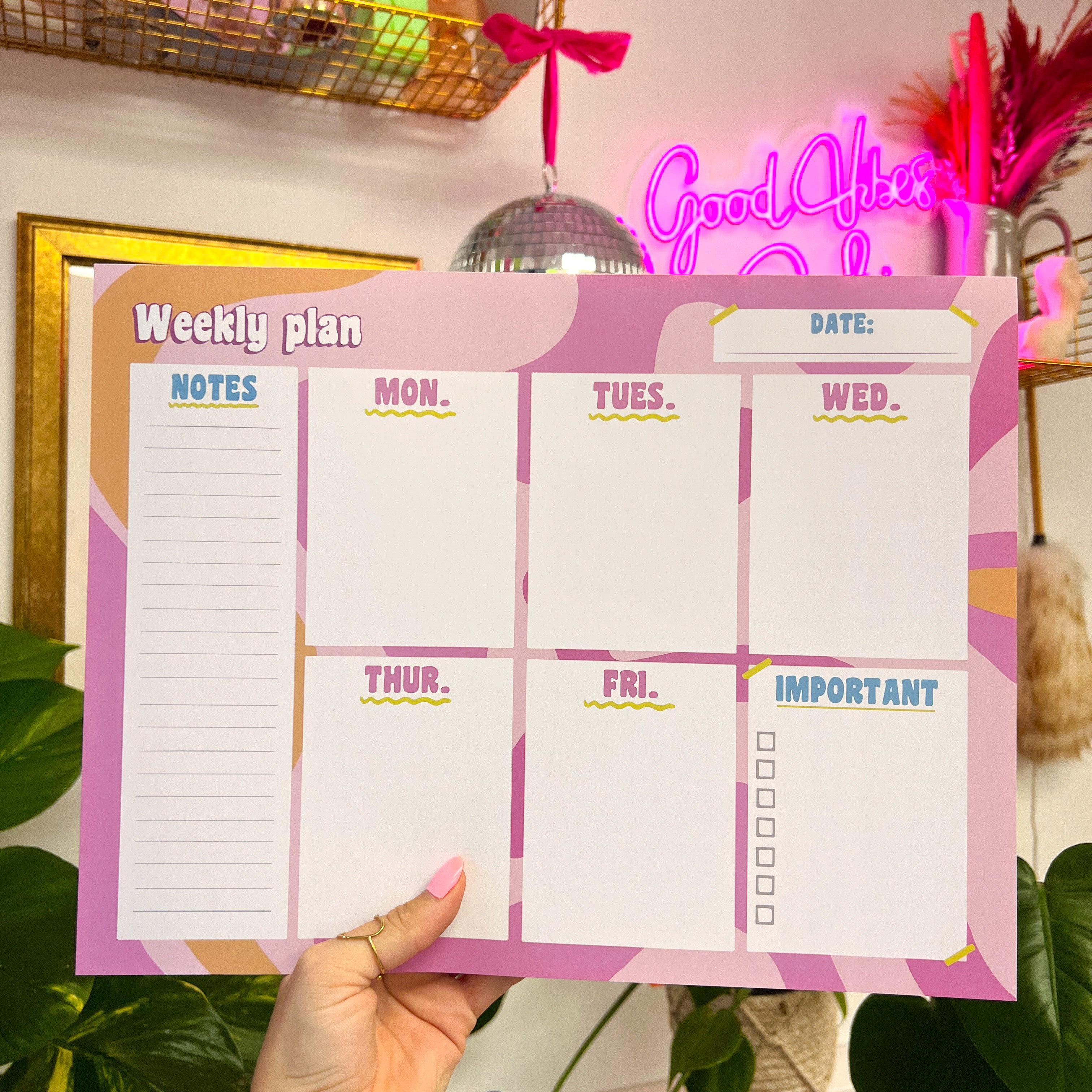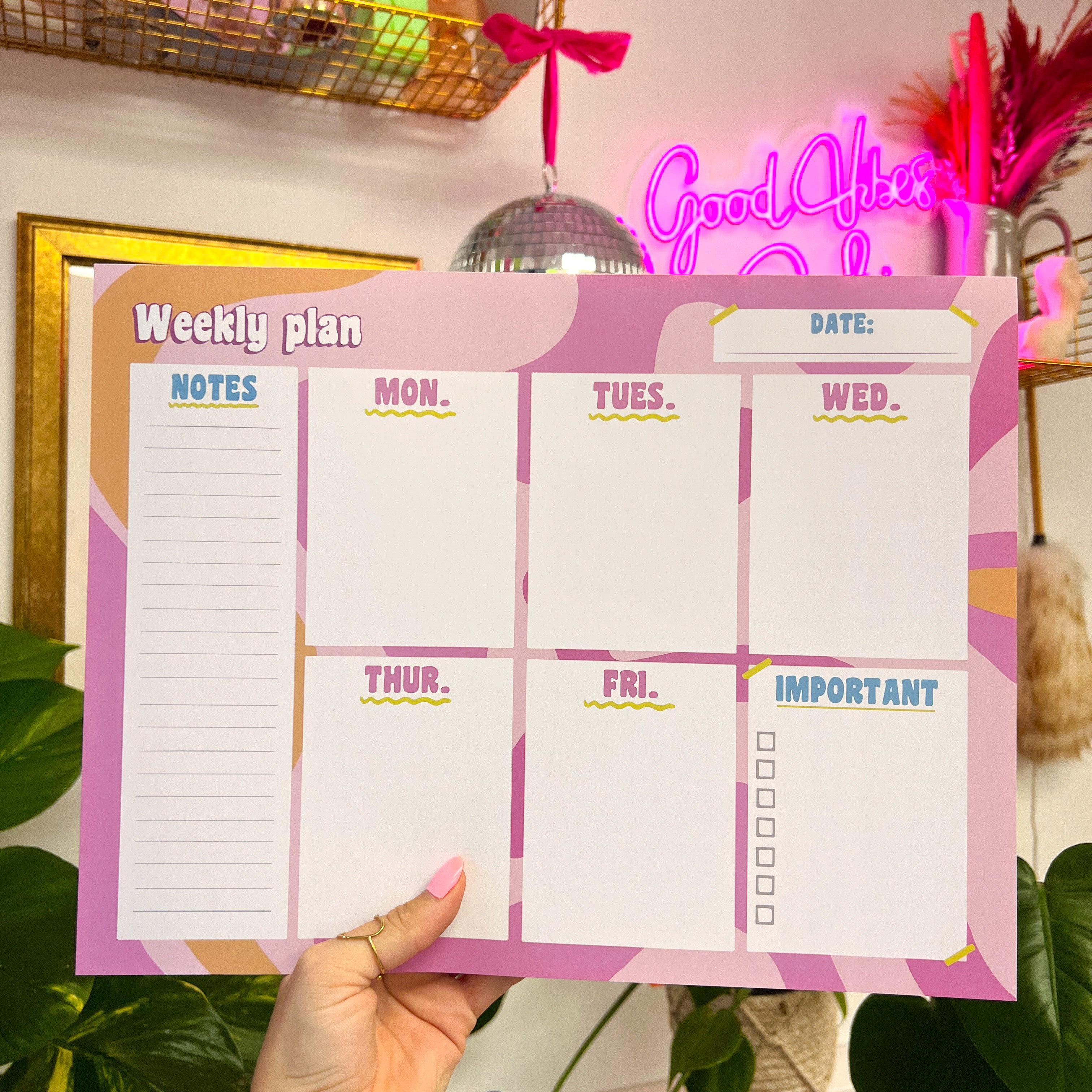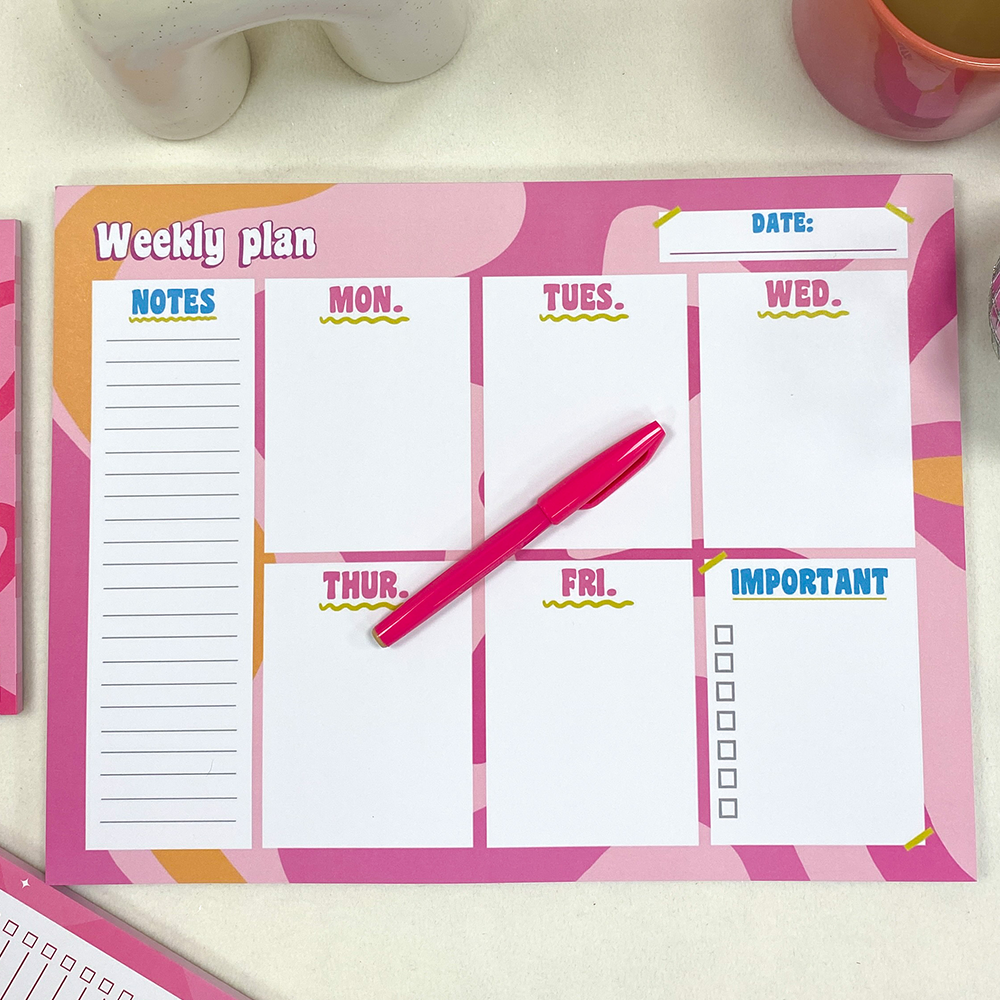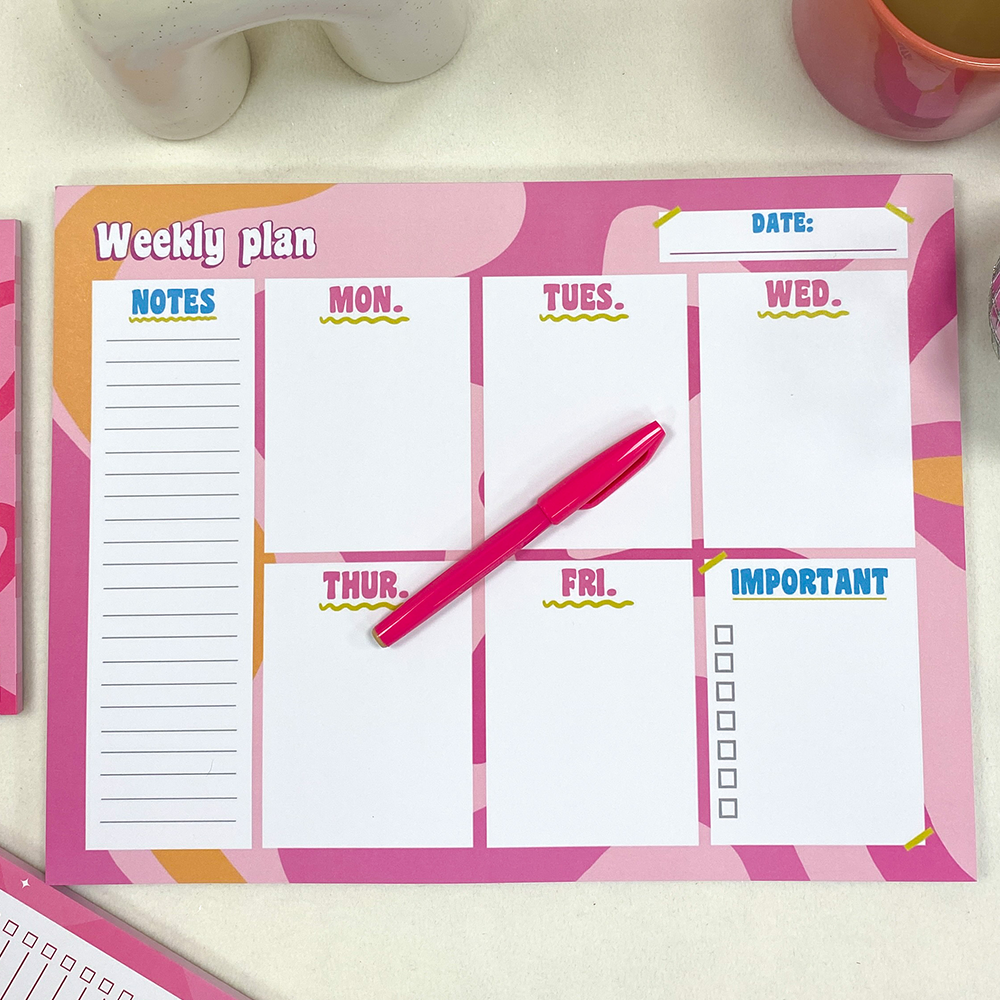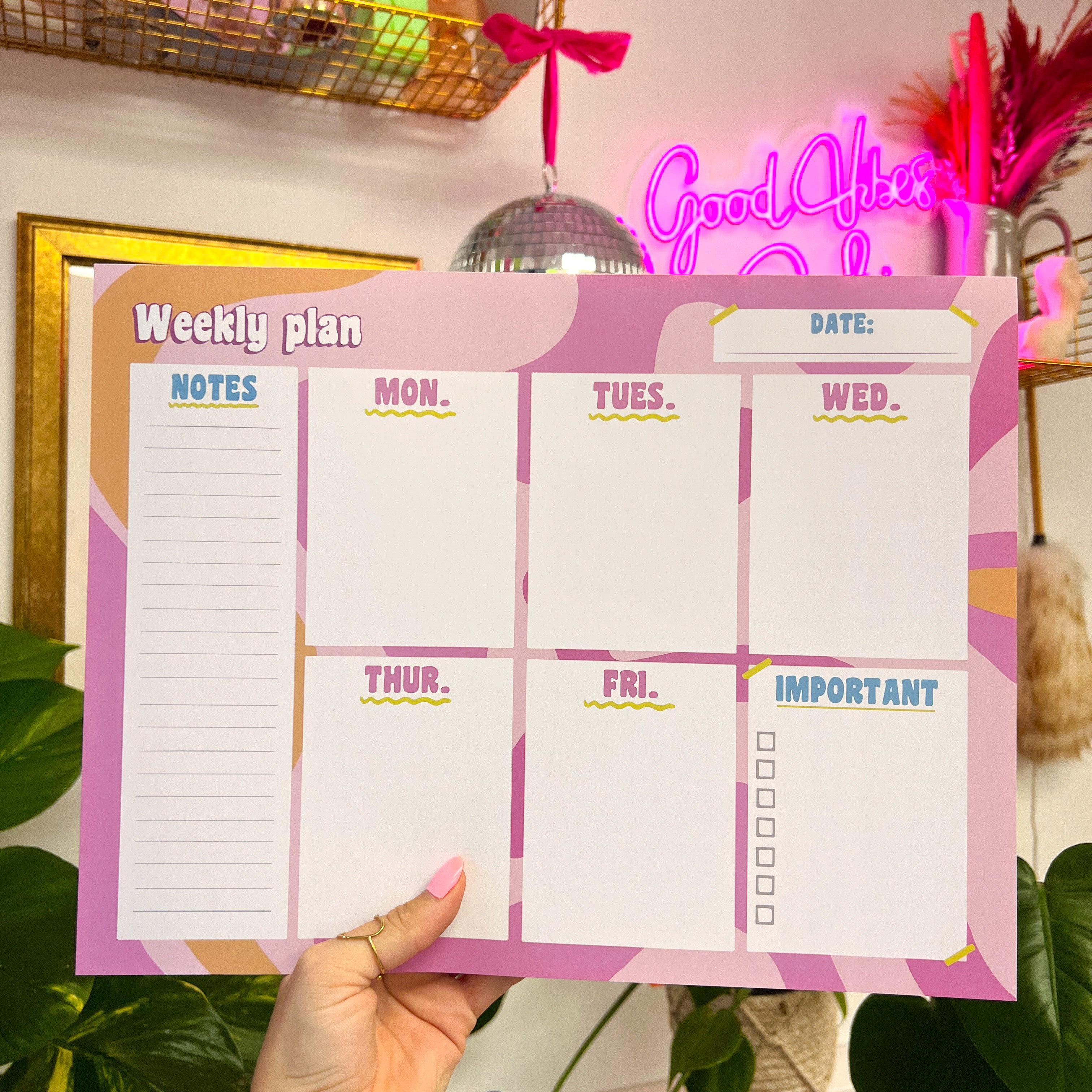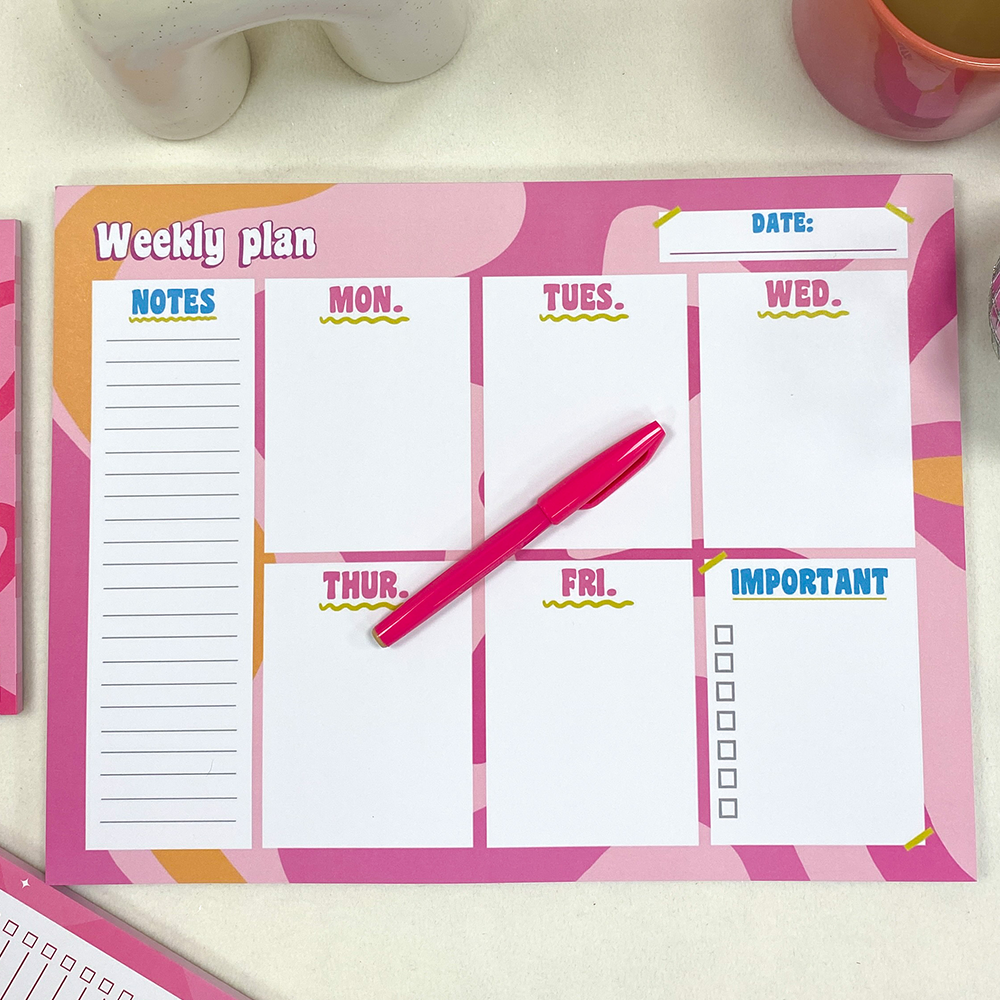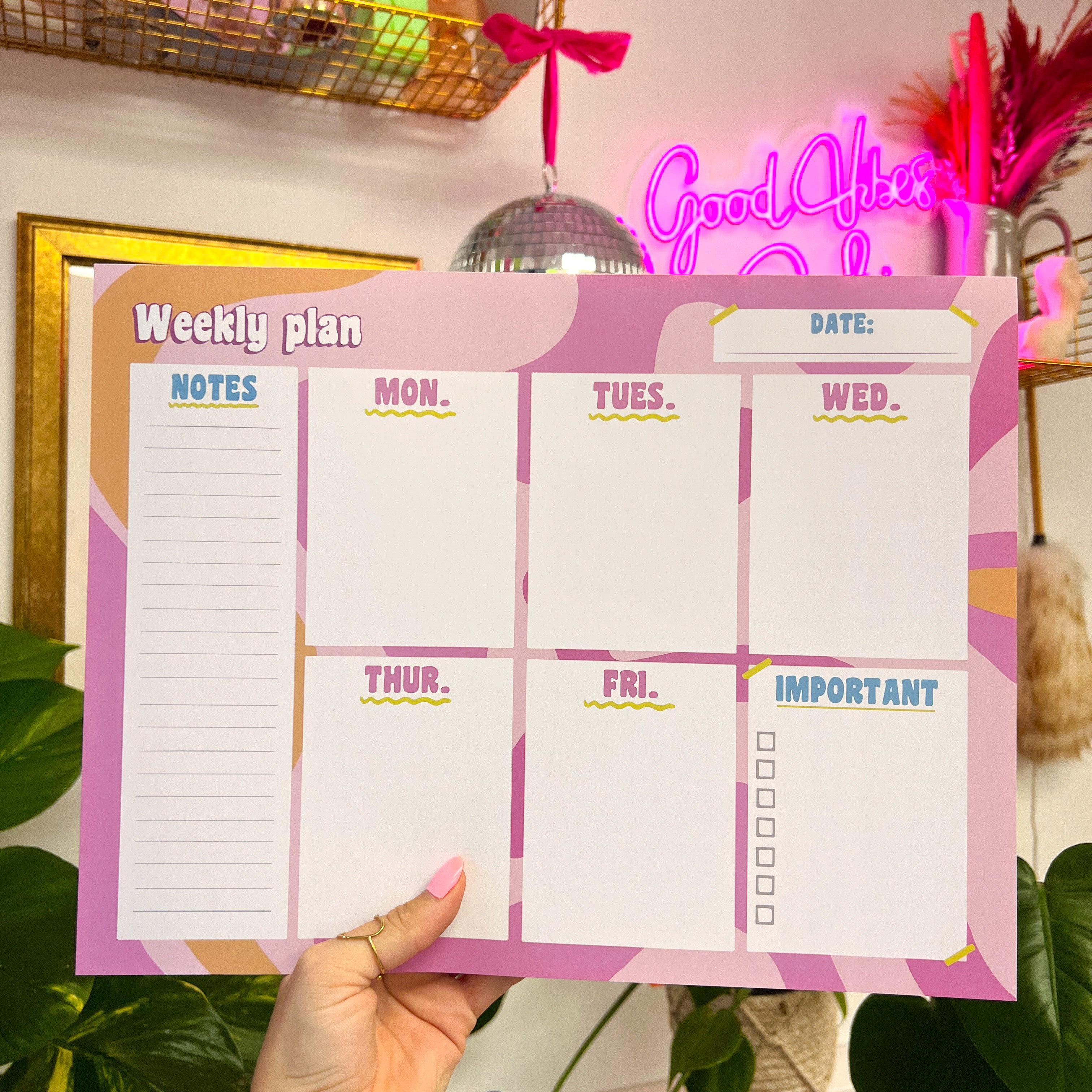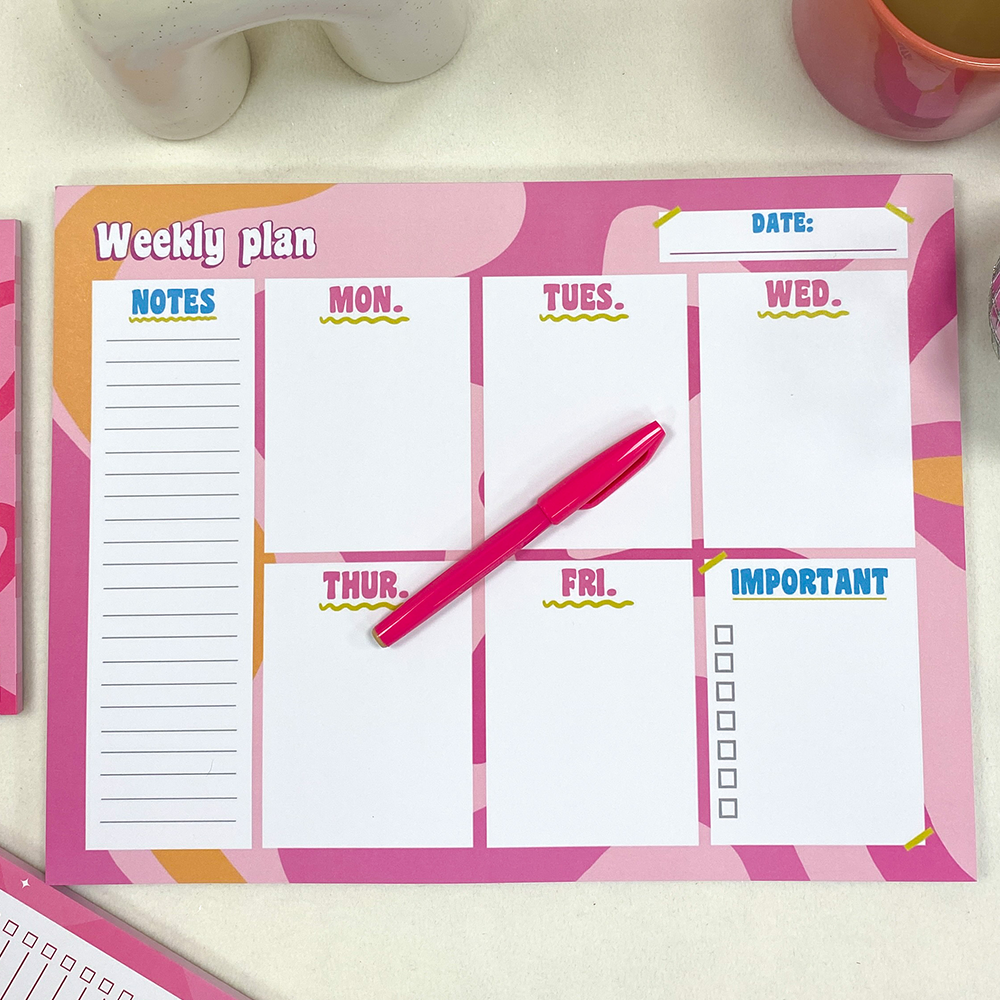 A3 Weekly Planner sample sale
This pad is discounted because it was printed in the wrong colour (less vibrant), the sheet no. is wrong and the paper weight is wrong! Perfectly good pad just not up to our standards. 
Weekly tear-away glued planner ✨ Time to get organized! There are enough pages for every week of the year. This weekly planner is the perfect place to plan out your week and make sure you highlight your most important tasks! 
Features:
• Printed on 100gsm paper – Cardboard backing.
• 50 pages
• (W) 340.5mm x (L) 260.5 mm.