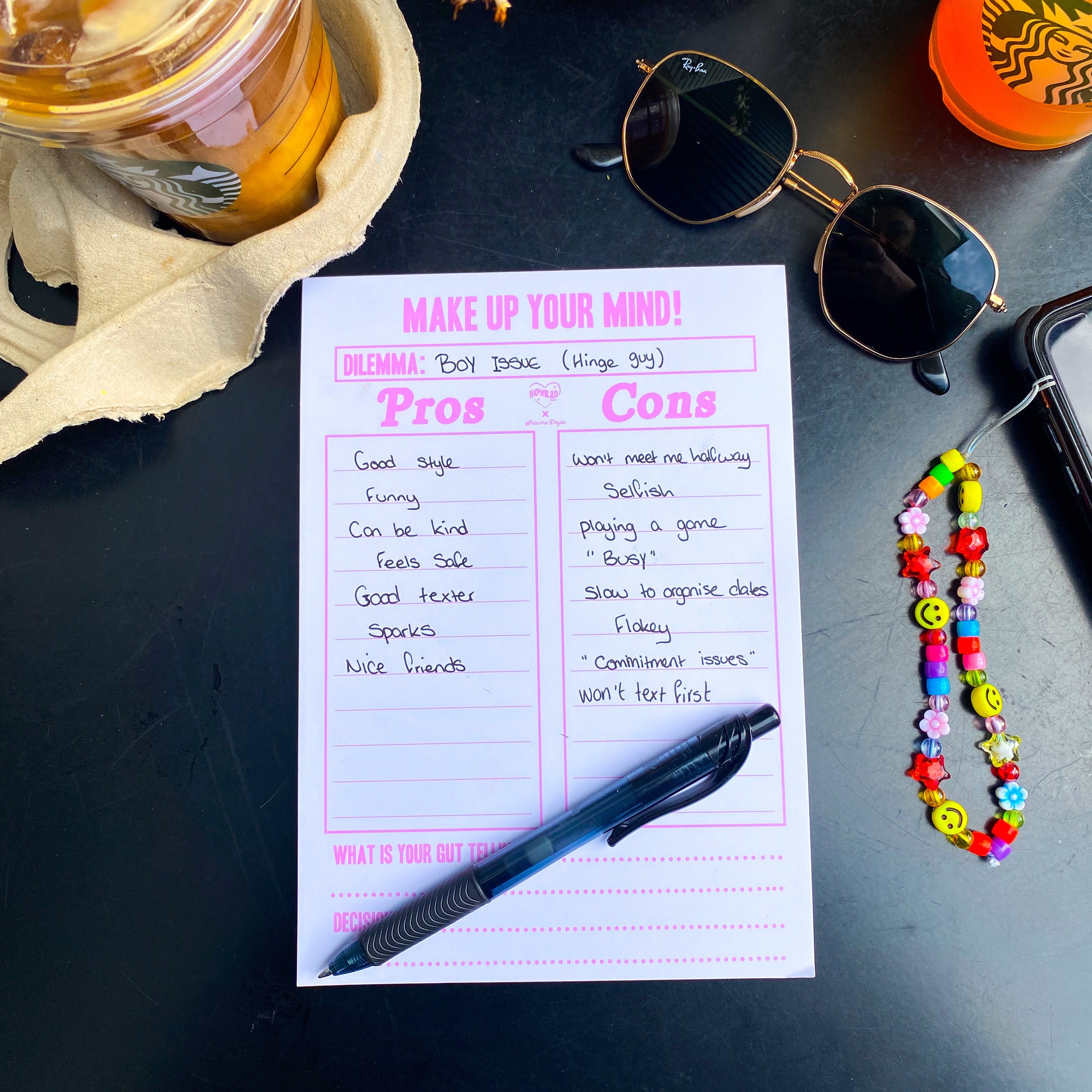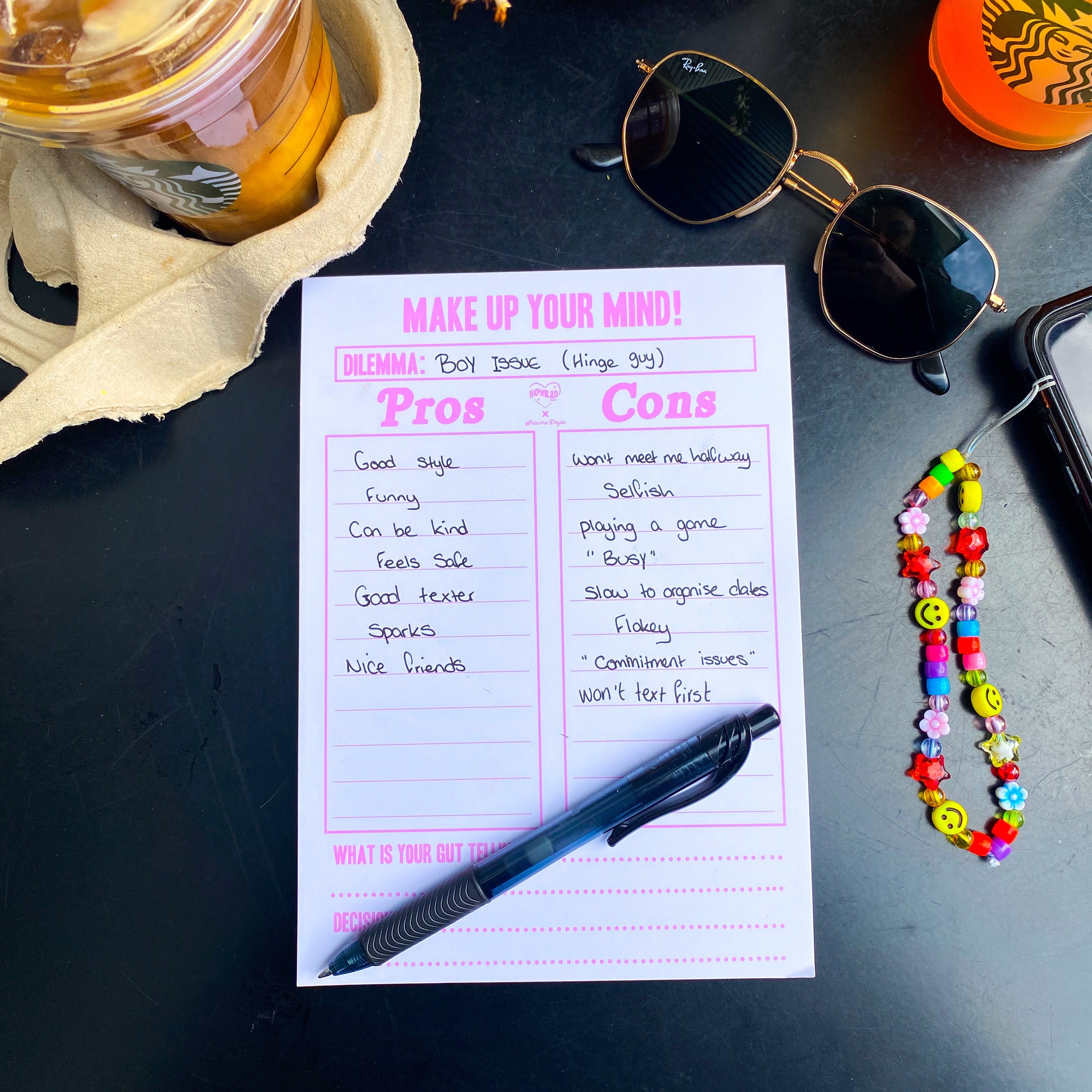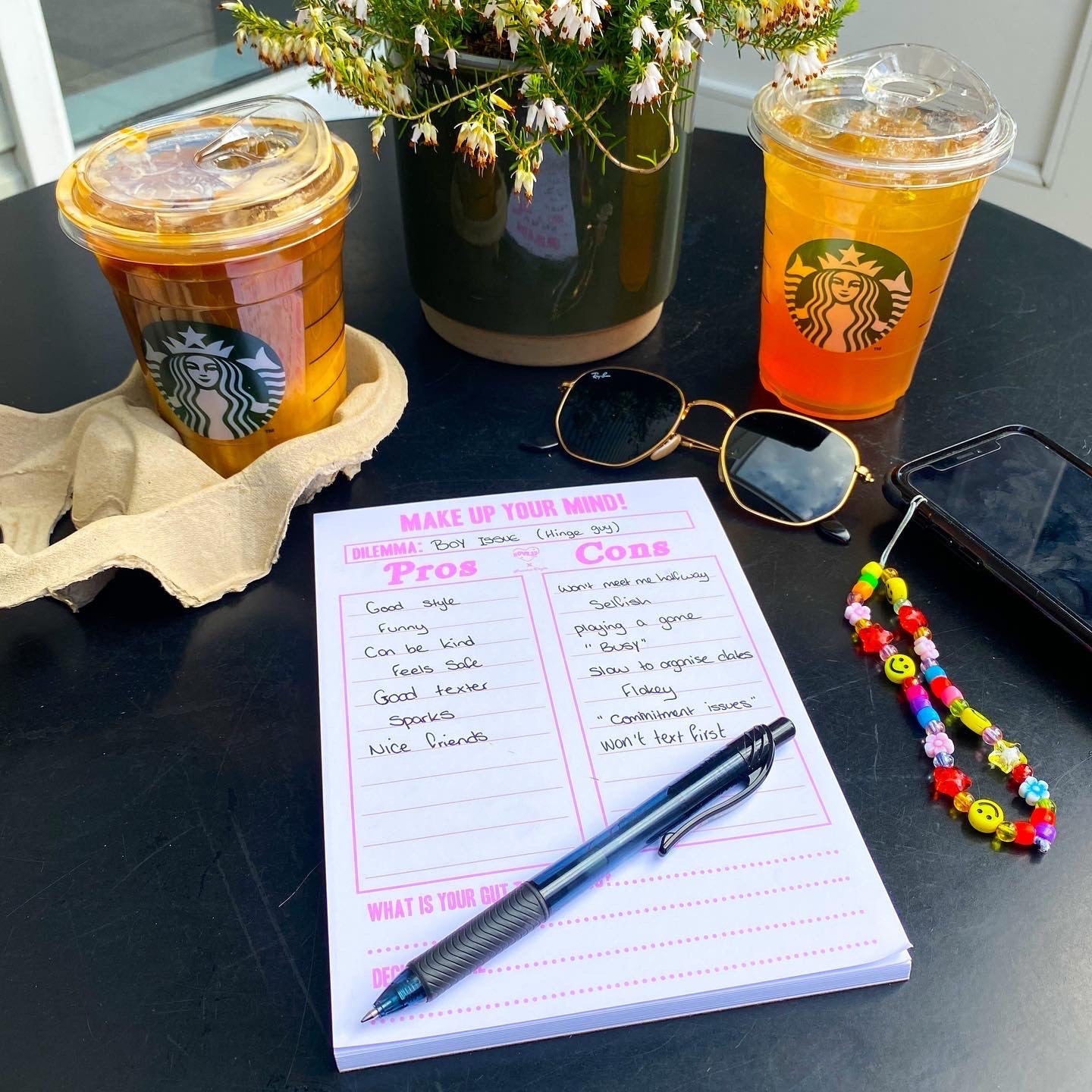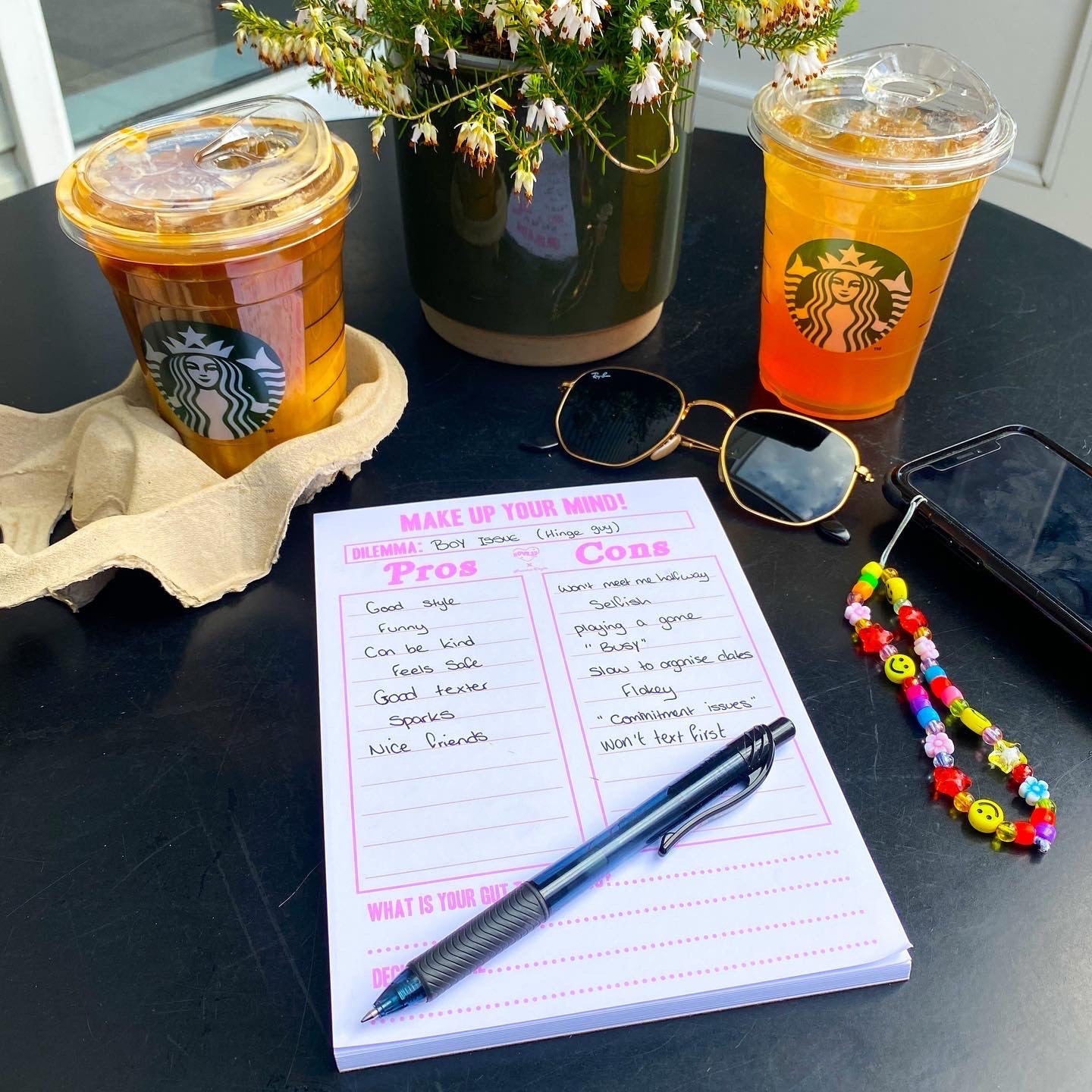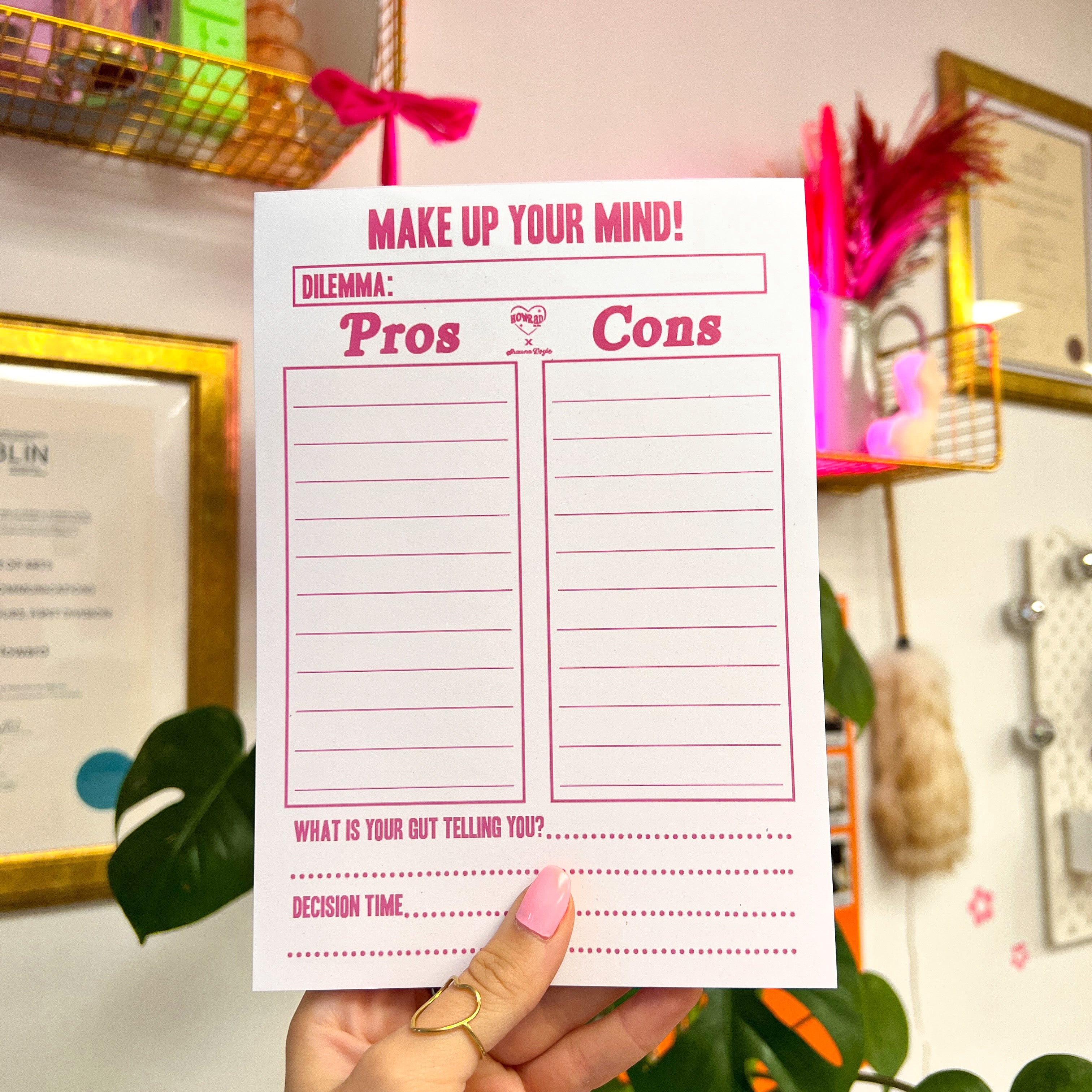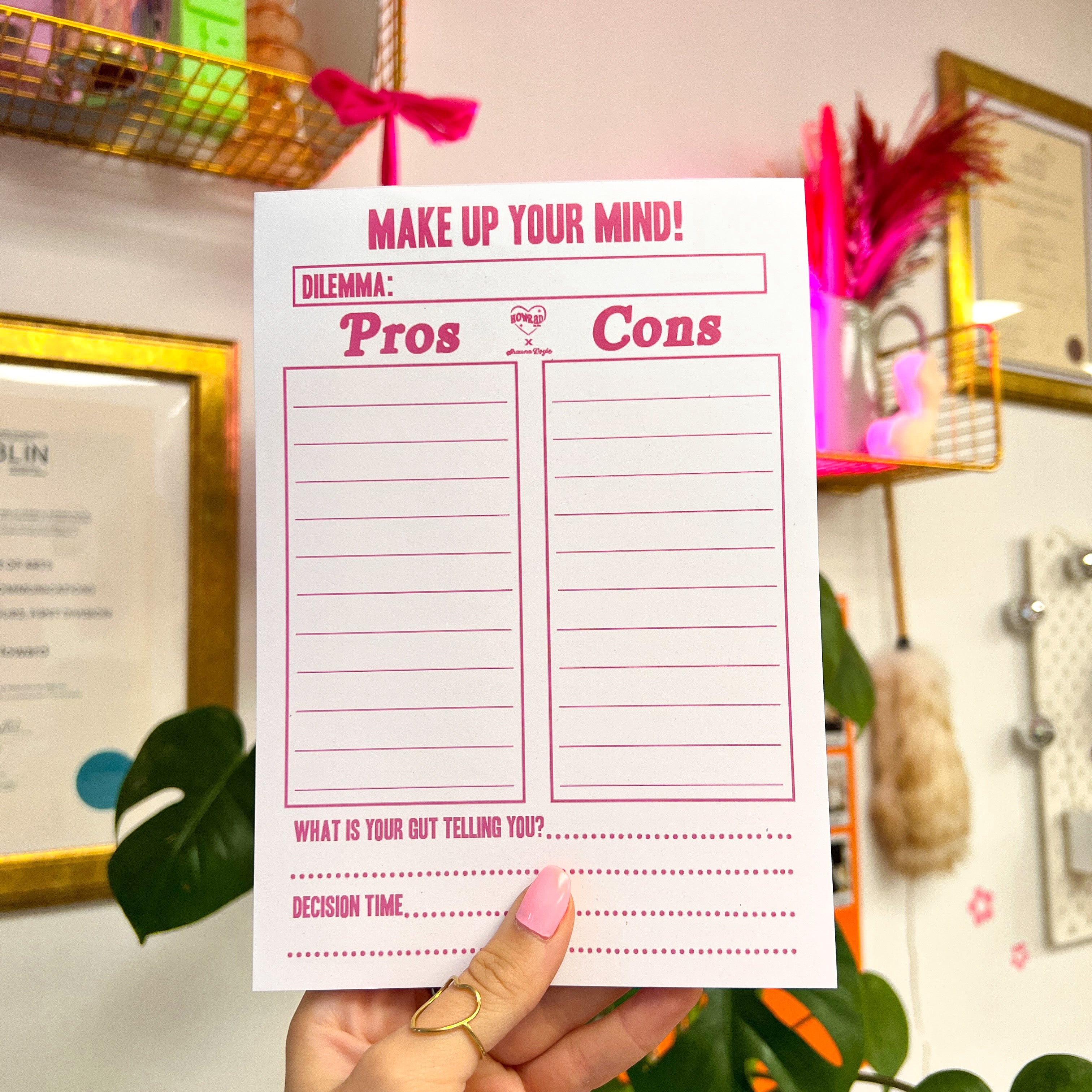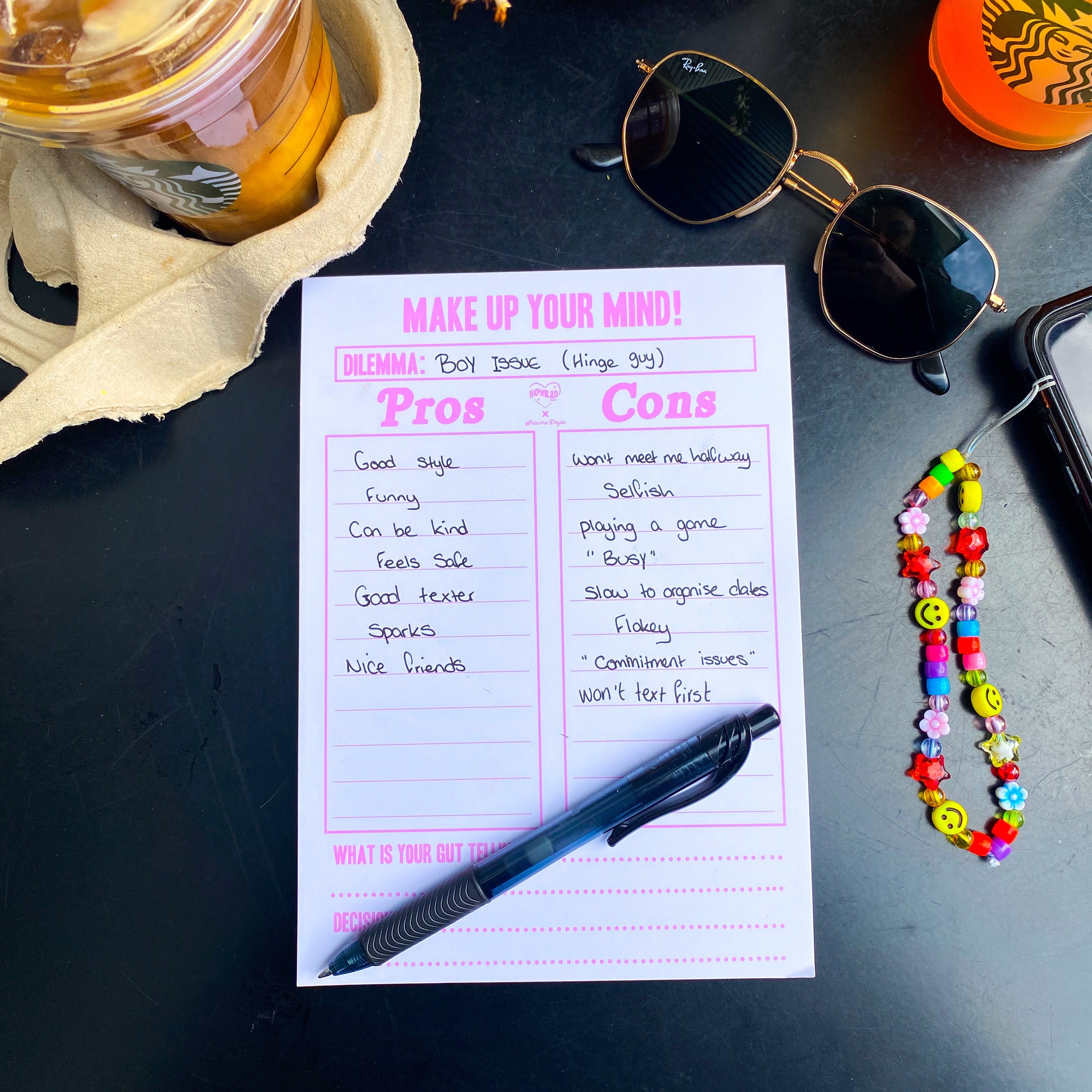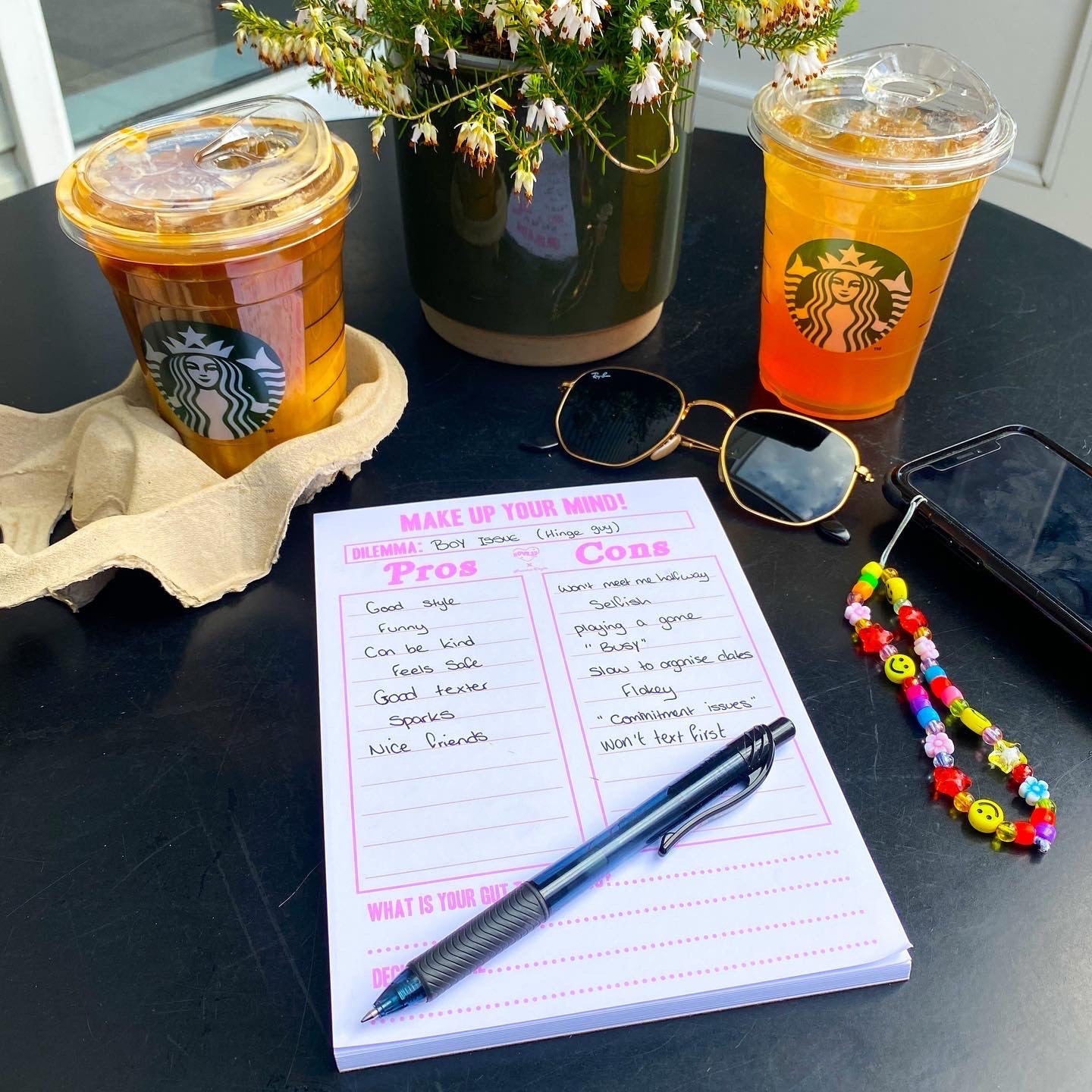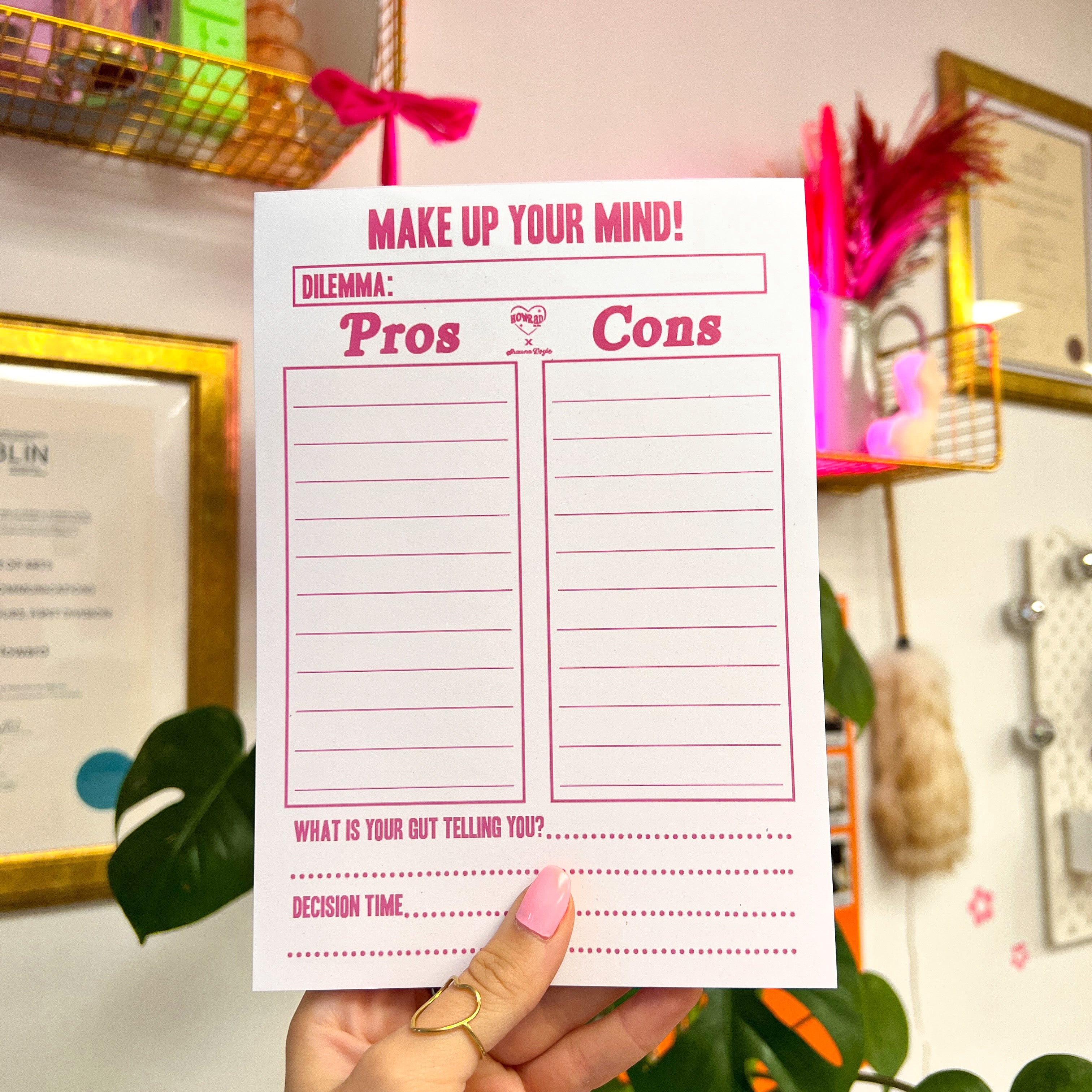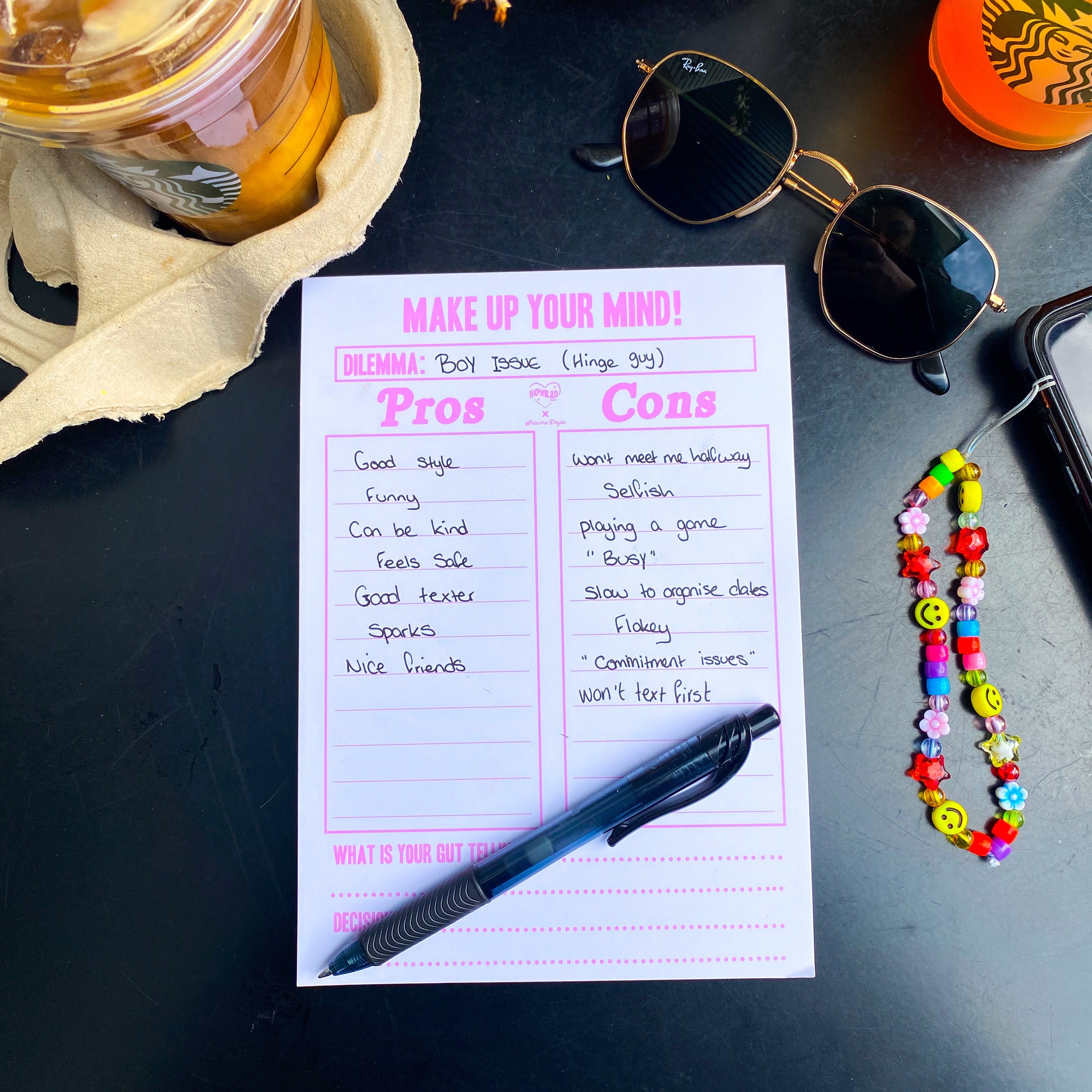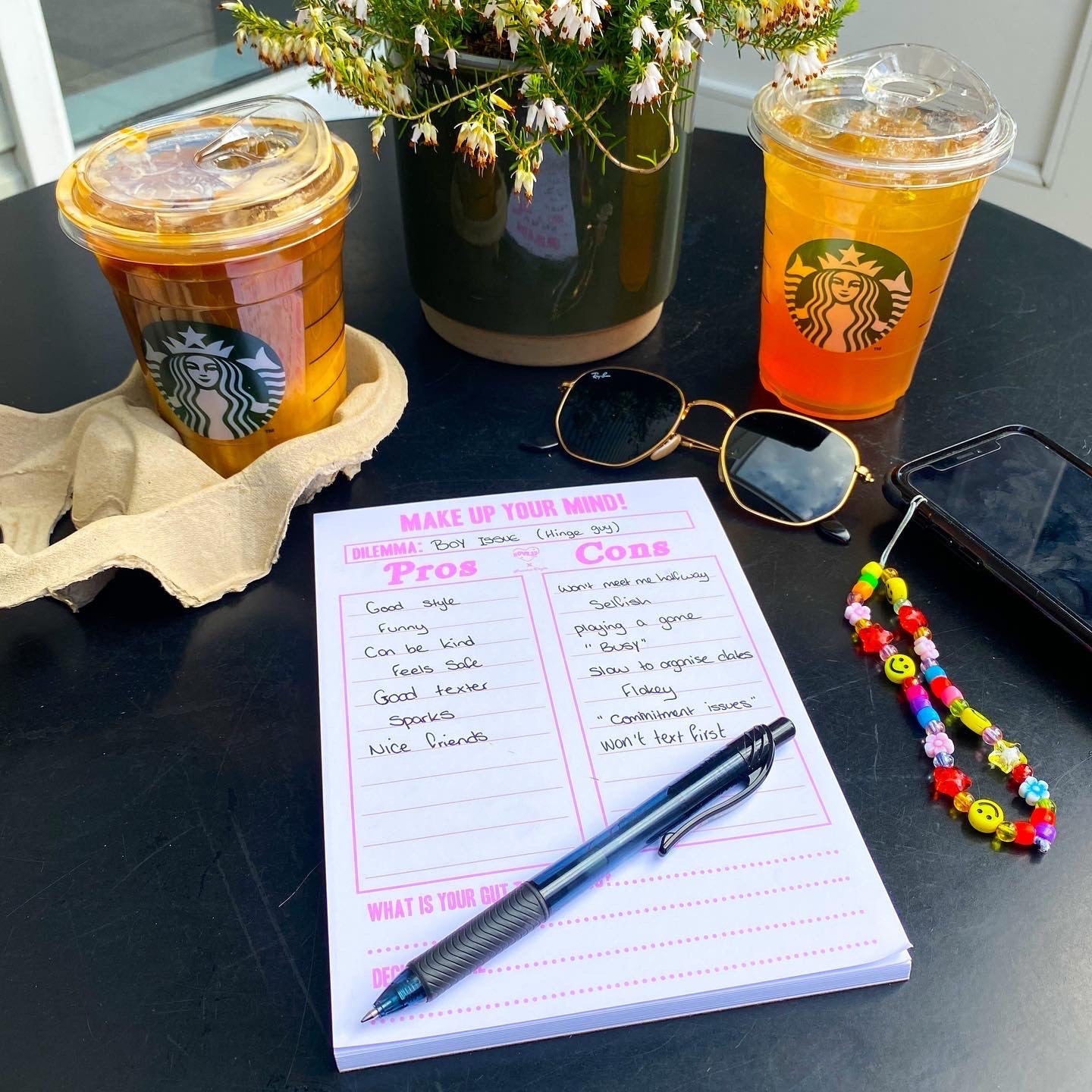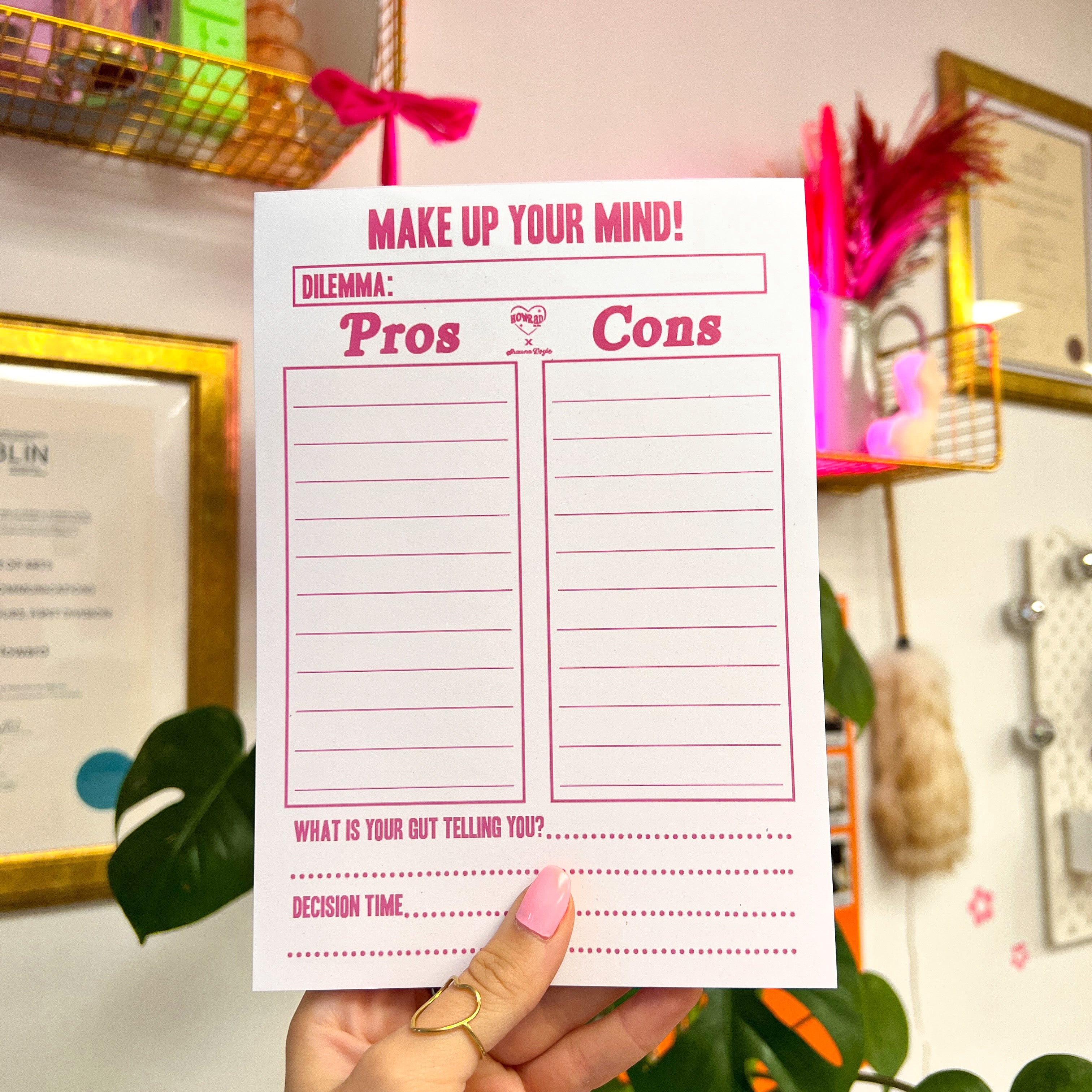 Pros & Cons sample sale Notepad
This pad was printed in the wrong colour shade and mounted on a thin cardboard backing. Other than that perfectly good to use!
A5 tear away glue notepad ✨ Printed on 100gsm paper, pen does not transfer to the next page 🤩 50 pages!