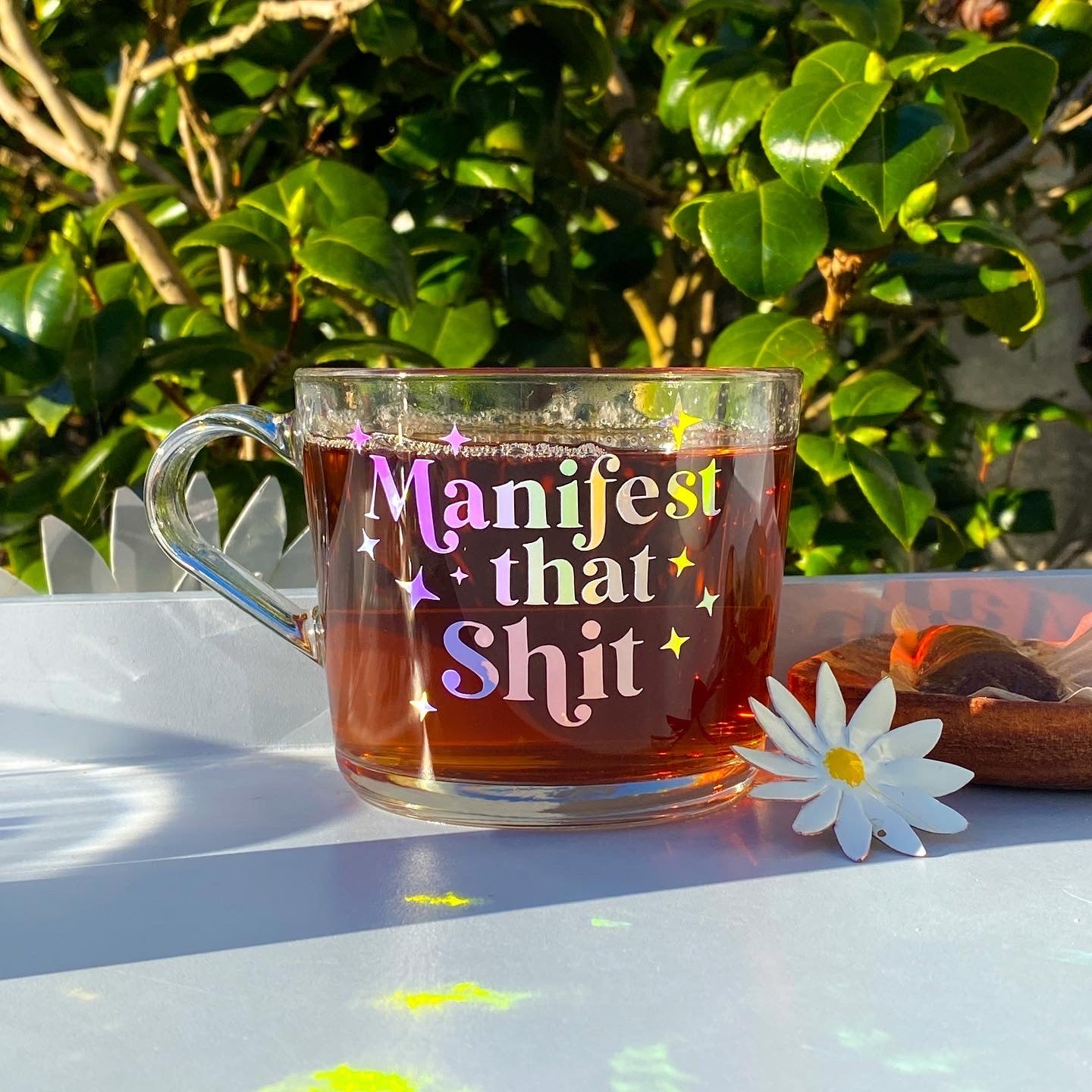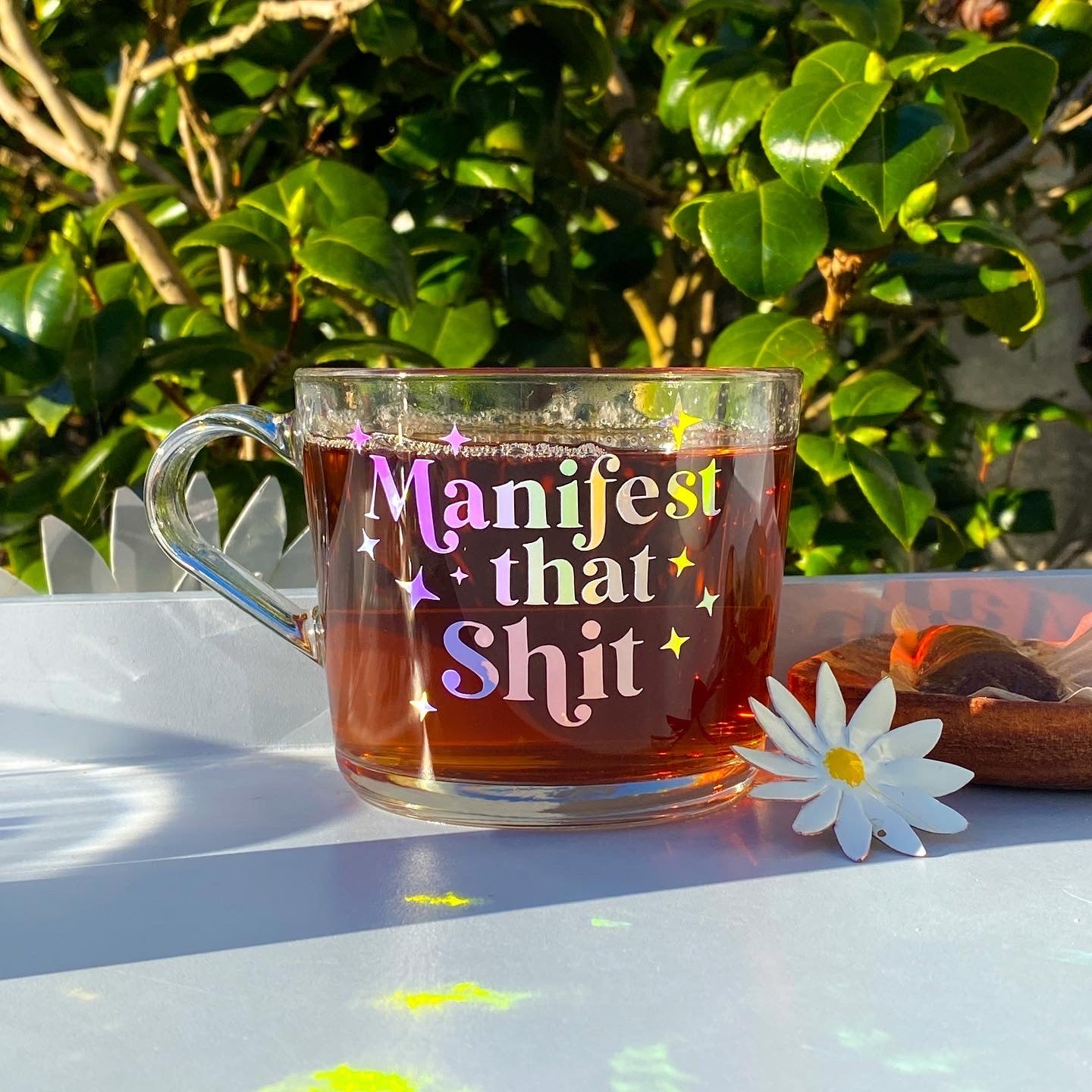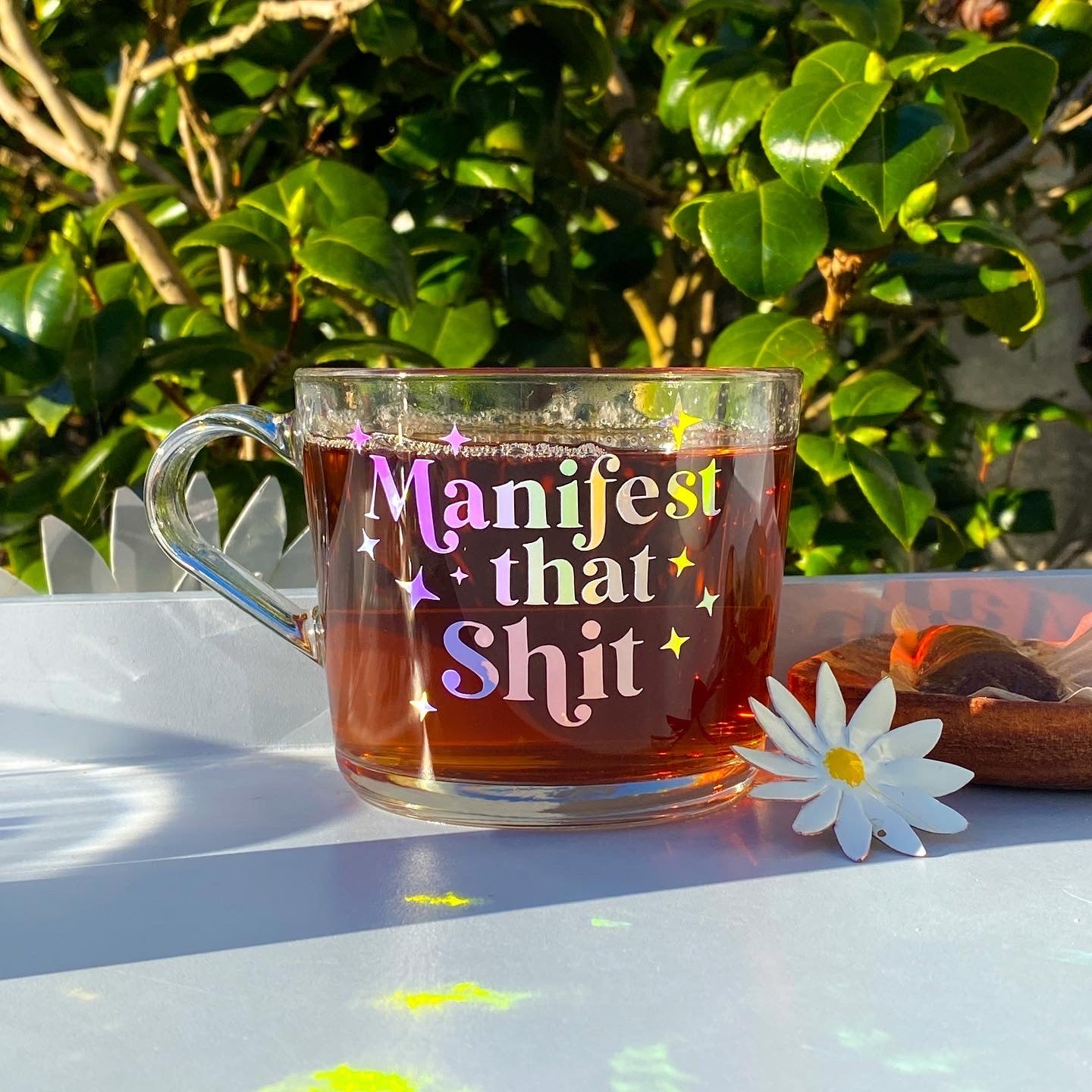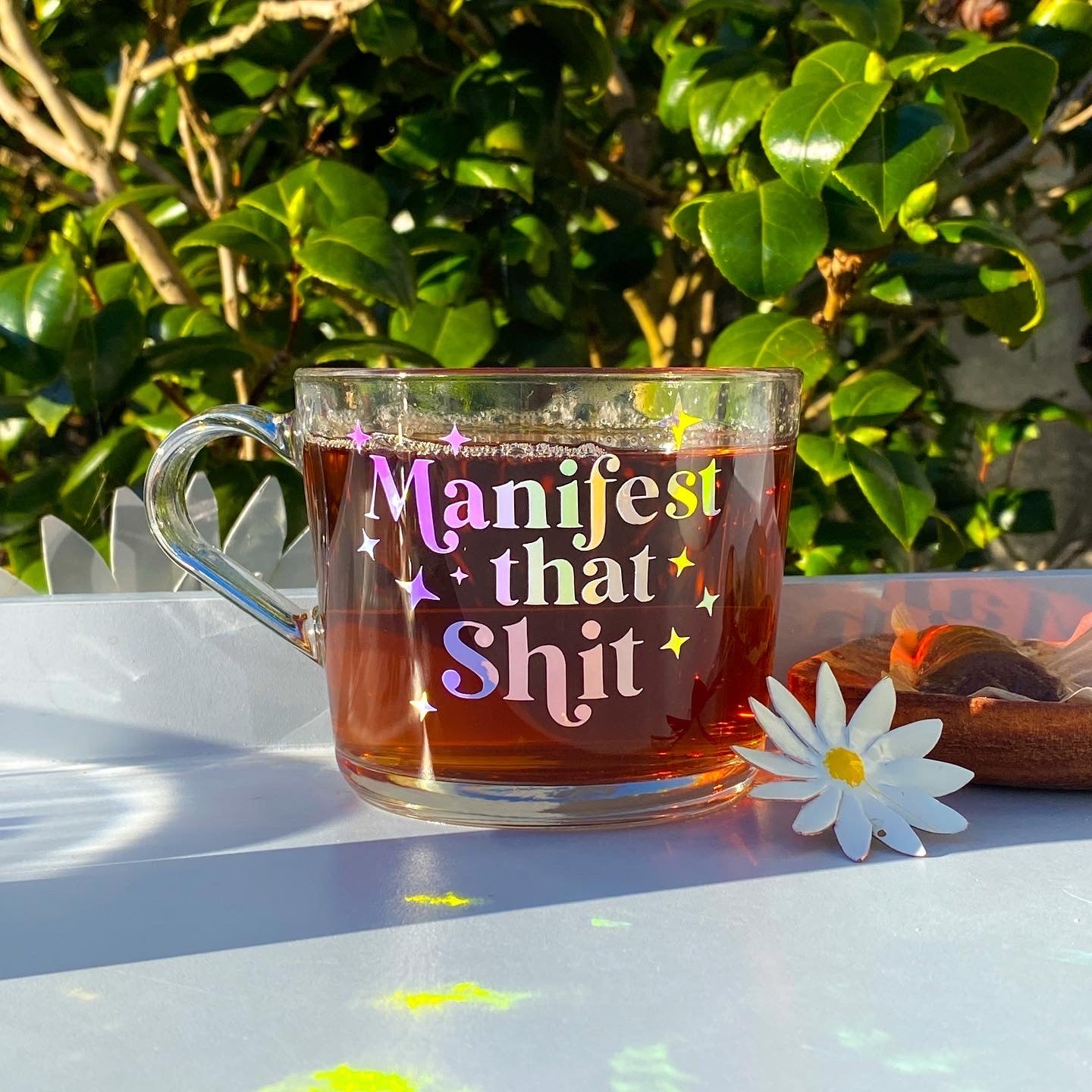 Manifest that sh*t Mug
Holographic vinyl Glass mug! 36cl *Holographic vinyl colour subject to what colour is available on the day of order. No guarantee it will be the same exact colour in picture.
Hand wash ONLY, No scrubbing 💗 *very small pieces may be subject to falling off. If the care instructions are not followed and the mugs become damaged this is at the discretion of the customer. As this is a handmade item please allow 3-5 days processing time before shipment.