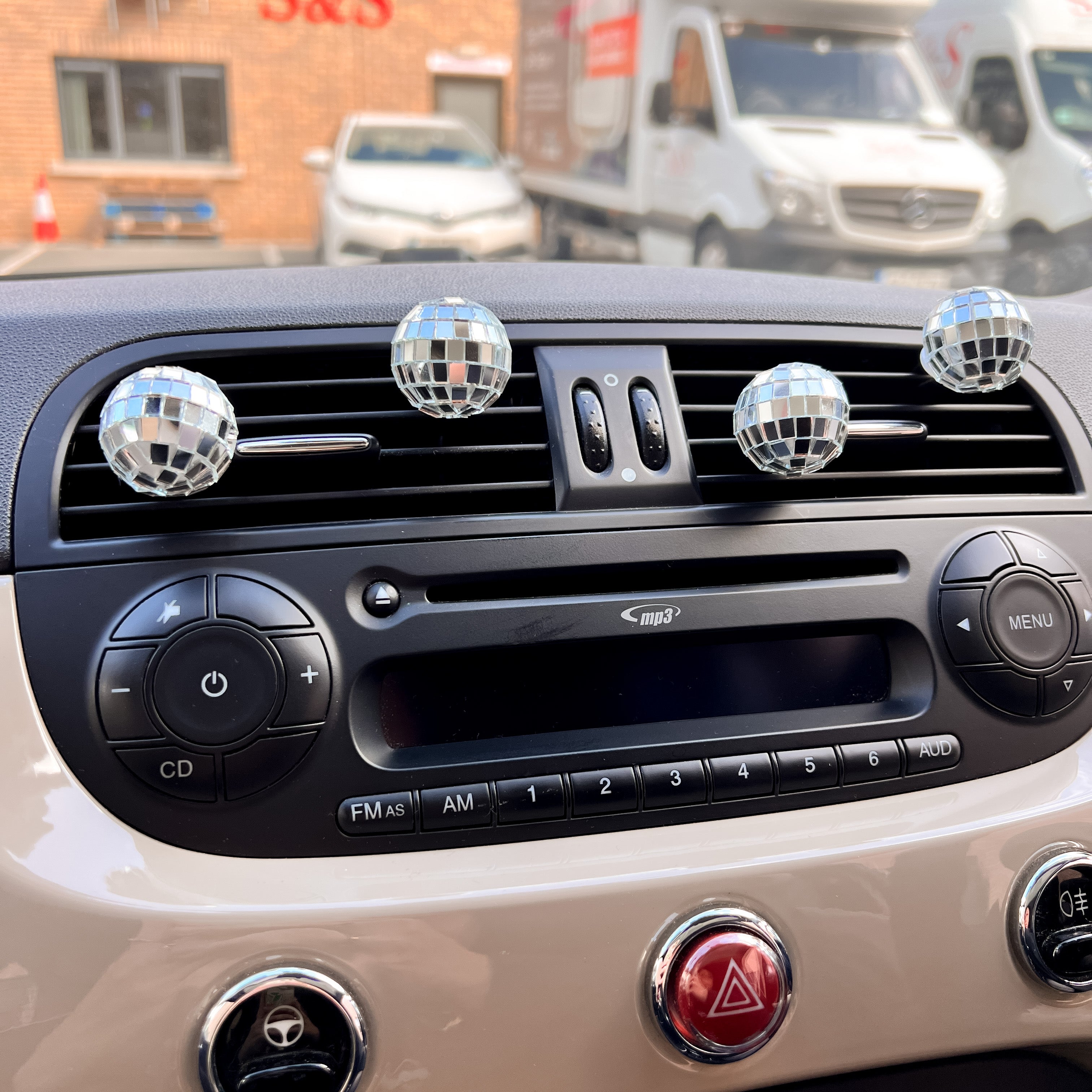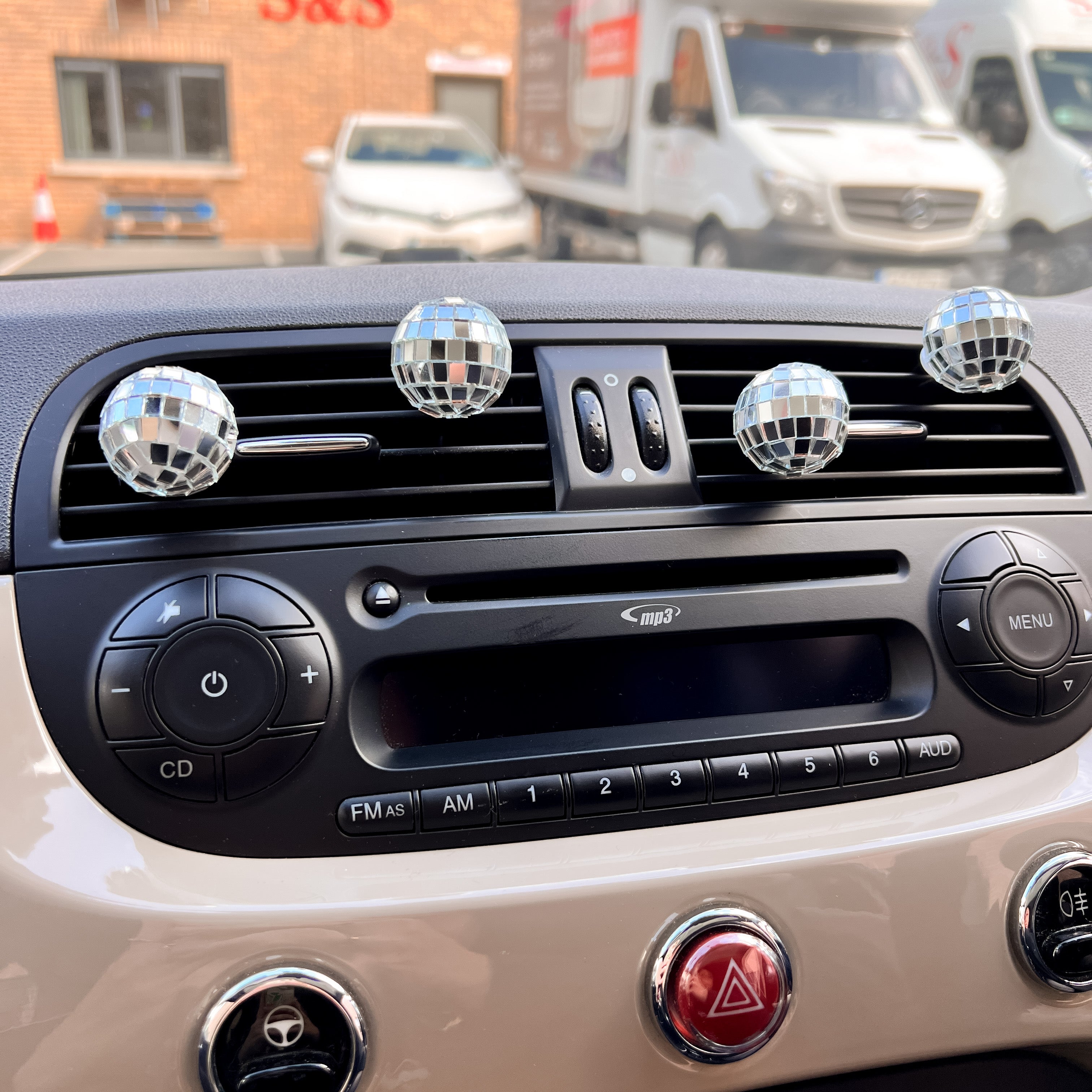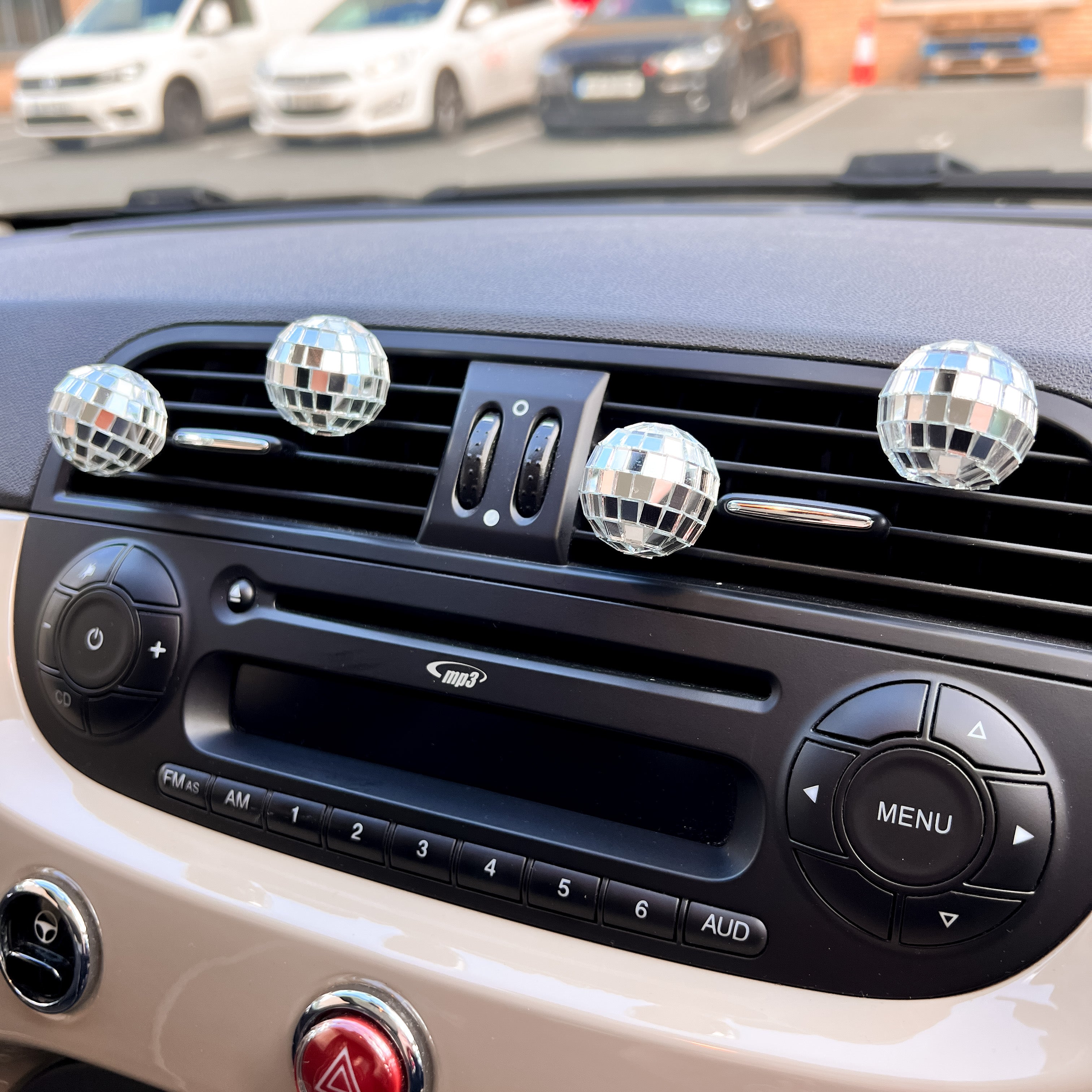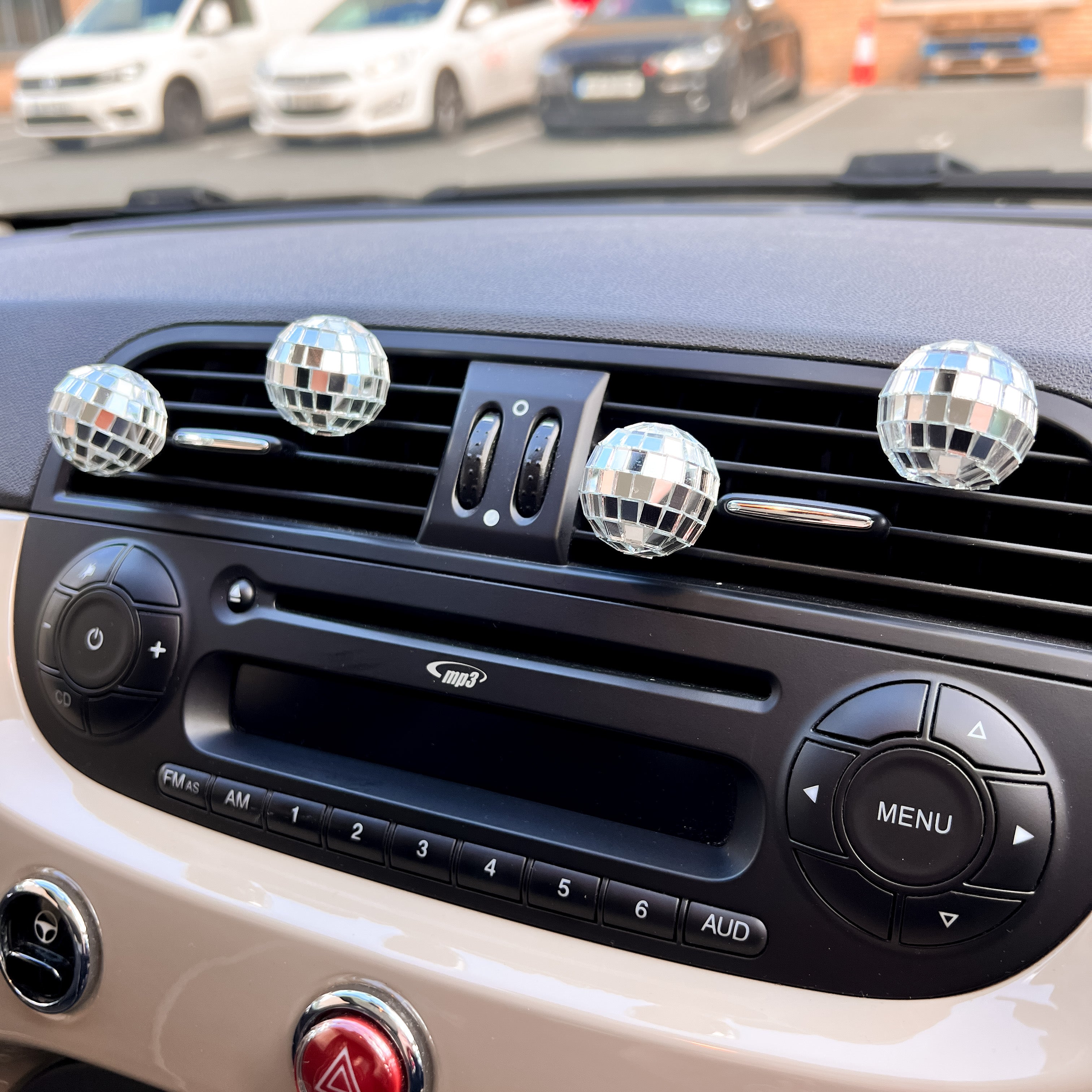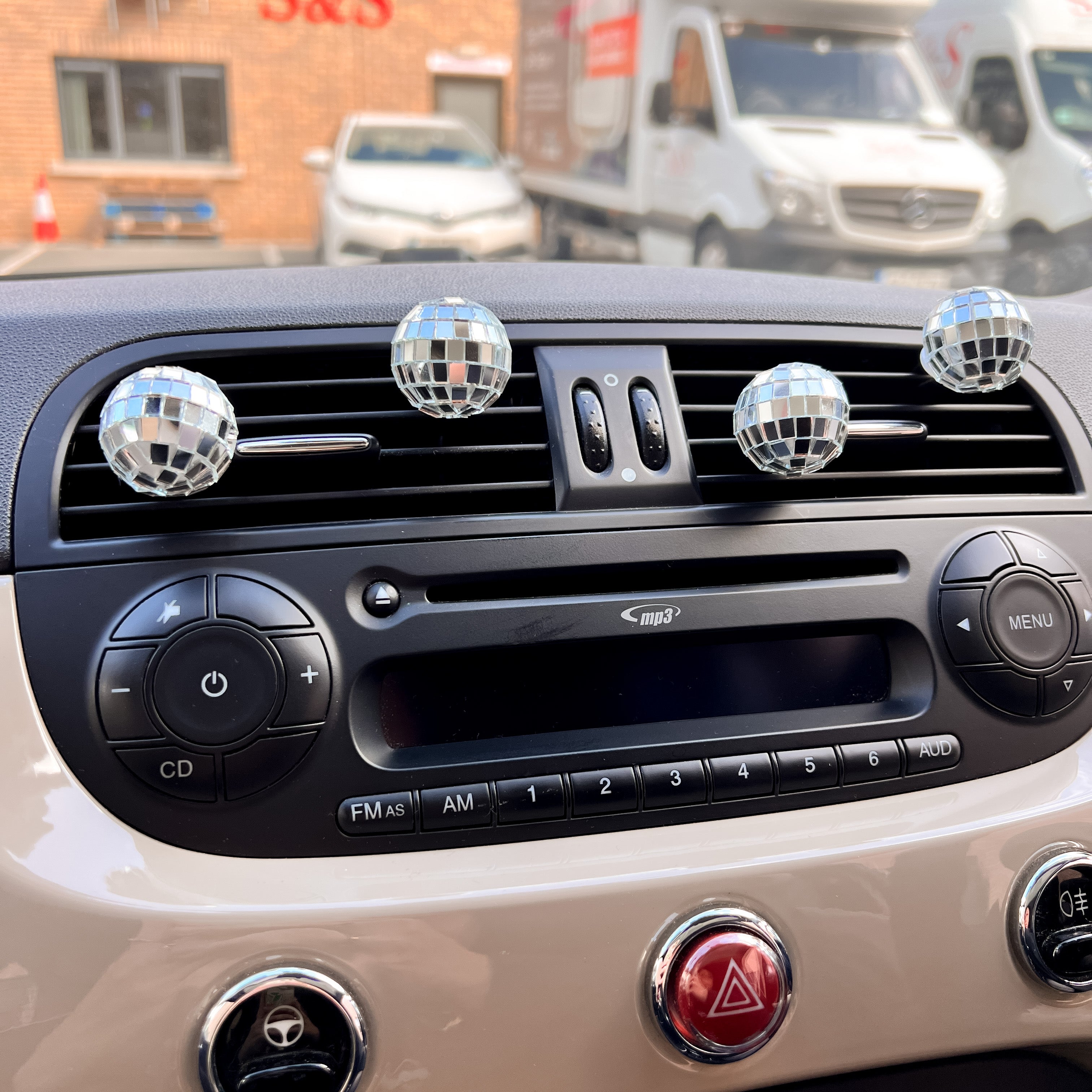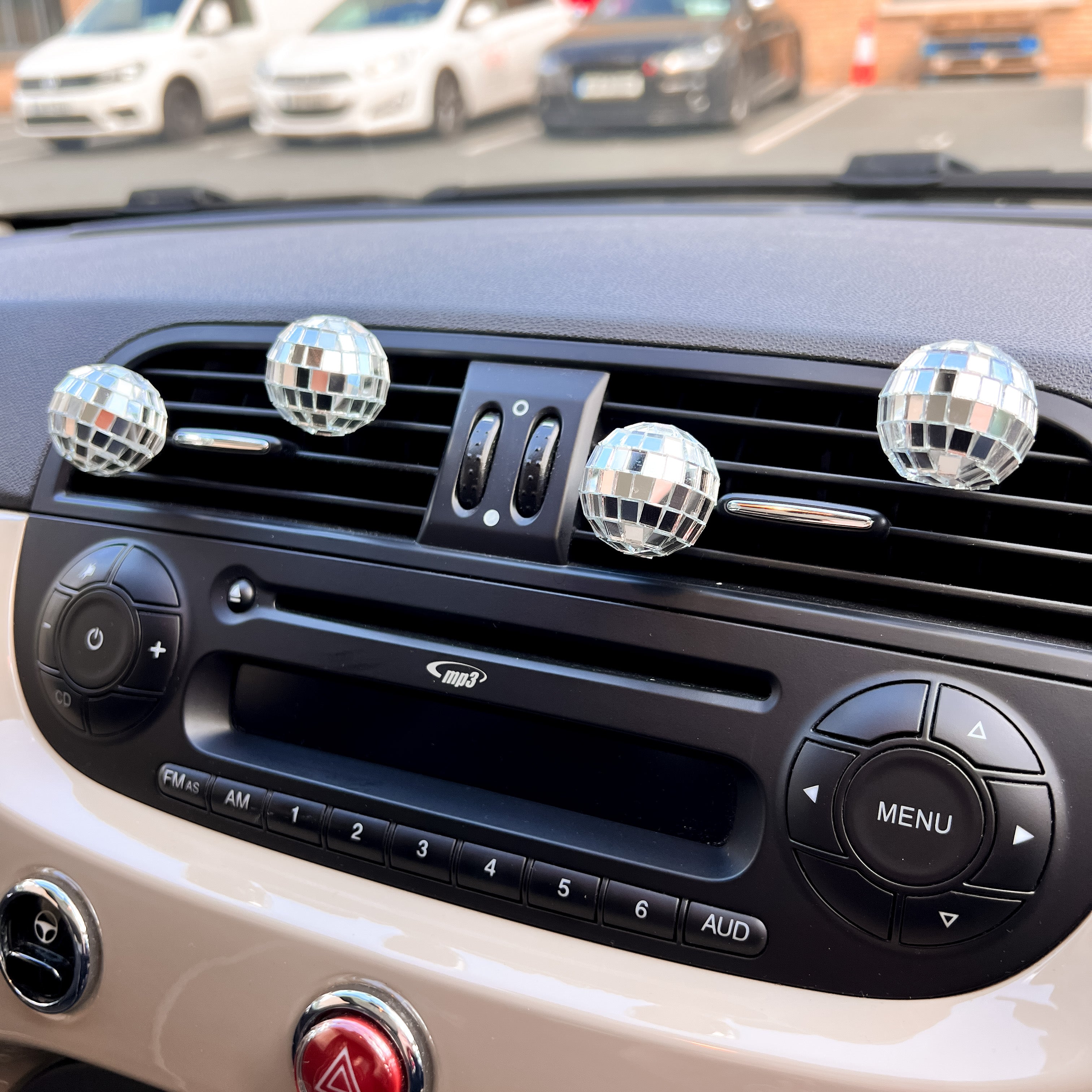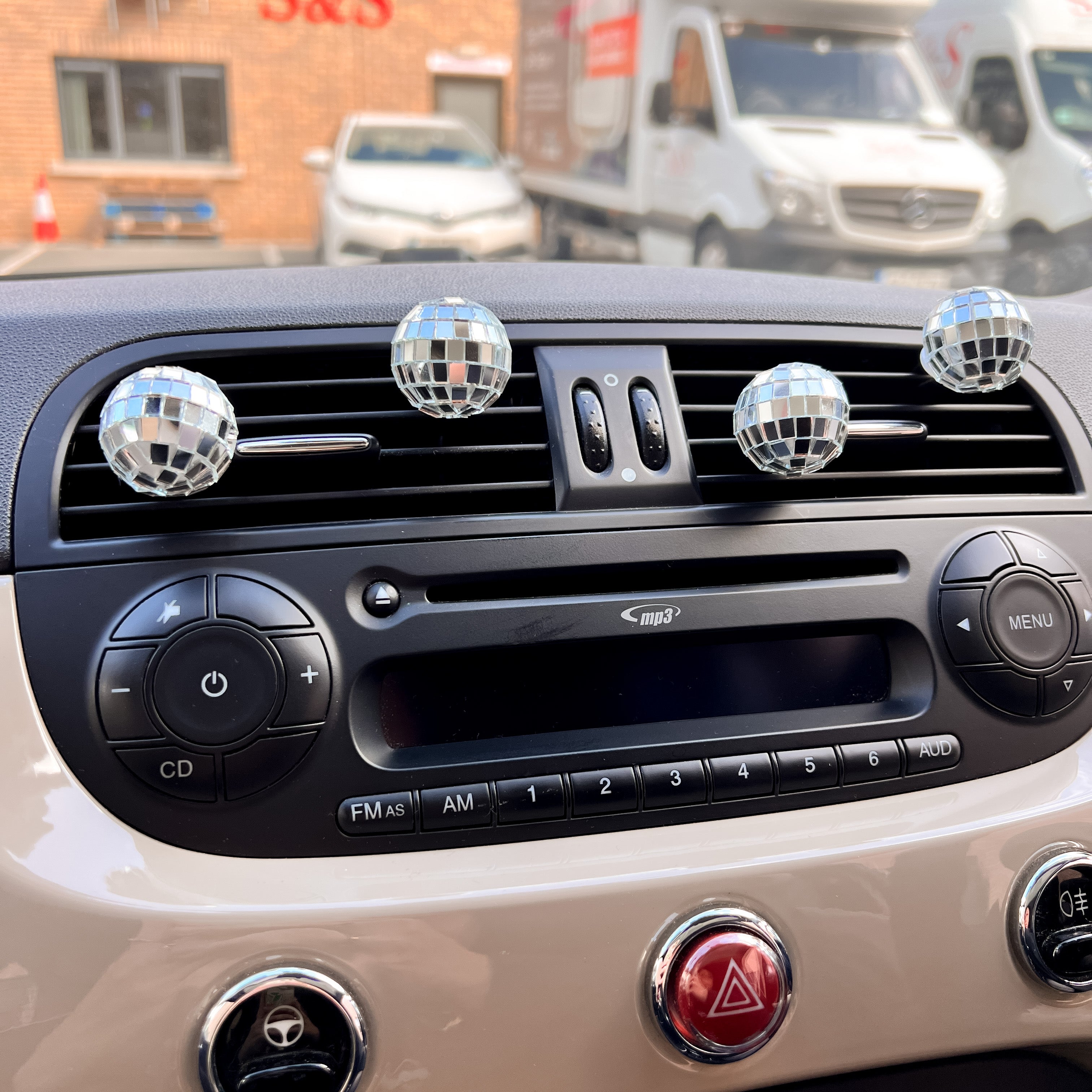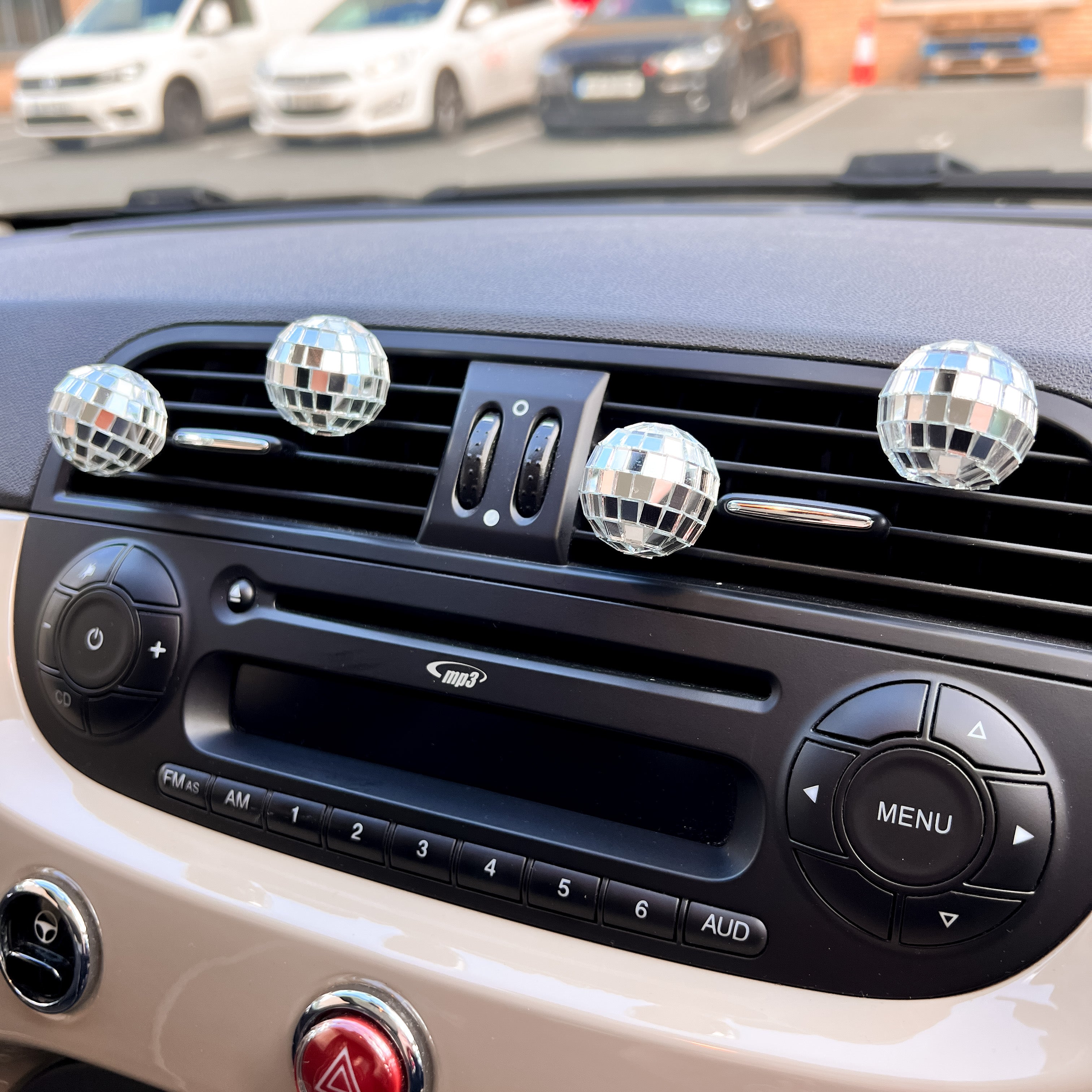 Disco ball car vent charms
Our brand new disco car vent charms come in a pack of 4. 
Simply clip these mini disco balls into you car vents and adore the cuteness. All of your friends are going to be so jel!!
* Handmade so please be gentle when applying and removing from vents.
Caution: As these are hand glued please do not blast heat from vents, remove when using hot air-con. Do not remove by gripping disco ball, grab the base and wiggle to remove.
Cannot be used with air freshener add on